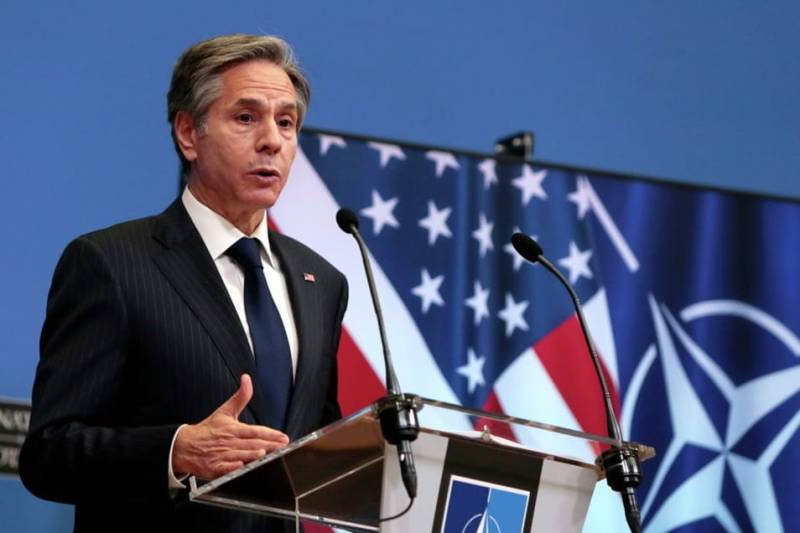 The United States will help Ukraine in "returning the territories," such a promise was given to Kyiv by the head of the US State Department, Anthony Blinken. The US Secretary of State's statement was circulated the day before by the State Department.
Blinken had a telephone conversation with Ukrainian Foreign Minister Dmitry Kuleba, in which he promised US assistance in restoring Ukraine's control over the "occupied territories." The head of the State Department stressed that the United States will never recognize the "annexation" of Ukrainian territories by Russia, therefore, it will continue to supply weapons to the Zelensky regime, as well as put pressure on Russia through sanctions and the help of other international institutions.
The Secretary reaffirmed President Biden's message that the United States will always respect Ukraine's internationally recognized borders, and we will continue to support Ukraine's efforts to regain control over its territories, strengthening its position both militarily and diplomatically.
- said in a widespread statement by the State Department.
Encouraged by Washington's promises, representatives of Kyiv have already made a number of "high-profile" statements regarding the "liberation" of the former territories of Ukraine. So the head of the Main Intelligence Directorate of the Ministry of Defense of Ukraine, Kirill Budanov, promised to "return" to the Crimea, and with
weapons
and "soon." According to him, there is no other option, as soon as the Crimea is recaptured, from Ukraine.
He also made a forecast for the end of hostilities, saying that in the spring of next year the Armed Forces of Ukraine would reach the borders of Ukraine in 1991, and in the spring the "liberation" of Crimea would take place. He described the ongoing offensive of the Armed Forces of Ukraine as "the beginning of the end of Russian aggression."
(...) this is not even the beginning of the end, this is a process that is in full swing
Budanov added.