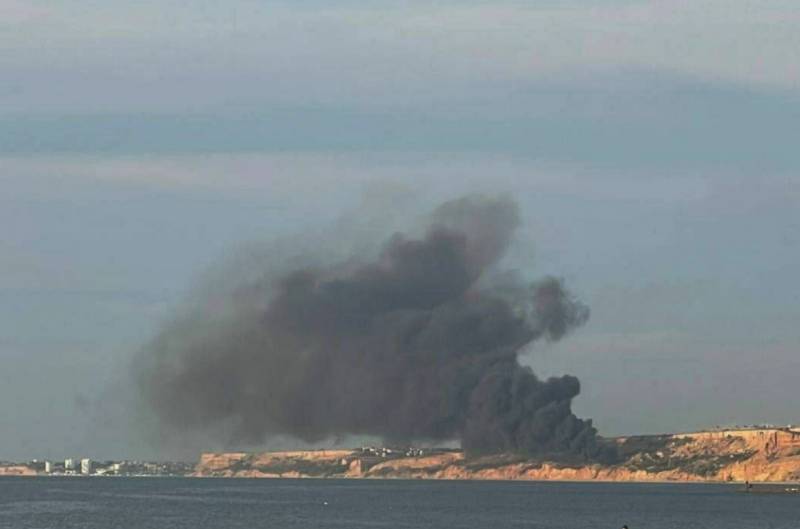 Found confirmation information about the emergency in Sevastopol. First, there was information about a fire at Balbec airfield. The cause of the fire was not named. Then the governor of Sevastopol, Mikhail Razvozhaev, stated that the emergency situation was connected with the fact that the plane rolled out of the runway (runway).
According to Mikhail Razvozhaev, the plane caught fire after that. Several fire brigades, who were on duty at the Balbek airfield, began to extinguish the fire.
Judging by the footage published by local residents, the plane caught fire just a few dozen meters from the water's edge. Thick black smoke can be seen at the scene.
At the moment, it is not reported about the emergency with which particular aircraft and what is the fate of its crew.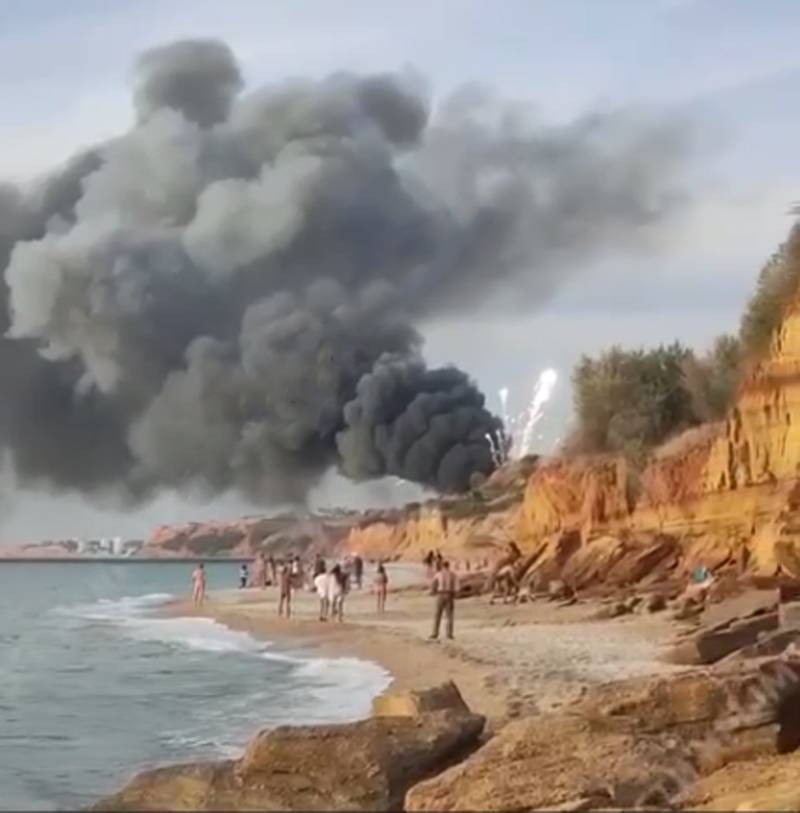 In some shots from Sevastopol, white smoke trails can be seen against the background of black smoke. Perhaps we are talking about the explosion of heat traps, which in turn may indicate that we are talking about a combat aircraft.