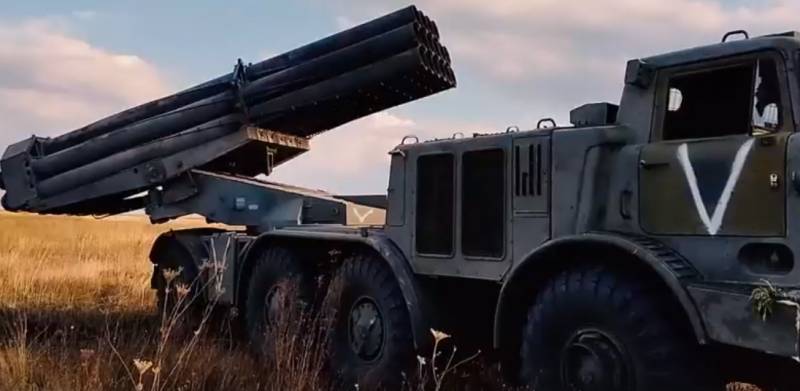 Toward the end of the day, the Russian Defense Ministry published a summary of the events on the fronts of the military special operation. The main attention is focused on the events near the city of Krasny Liman, where fighting has been going on for the past few weeks.
The Ministry of Defense of the Russian Federation confirms the information that there was a threat of encirclement of the allied forces, as a result, the troops from Kr. Liman were reportedly withdrawn to more advantageous lines.
This statement was received differently by various military commanders and military experts. Some are wondering why Krasny Liman itself could not be turned into a profitable line of defense, others believe that it was in Krasny Liman that the forces that were there recently did even more than was possible. The former believe that the allied forces were defeated near Krasny Liman, the latter are sure that all the prerequisites have been created for the enemy's extended forces to eventually suffer defeat. As can be seen, the interpretations, if not diametrically opposed, then differ in many respects.
The Ministry of Defense of the Russian Federation, commenting on the situation, reports that the enemy threw more and more reserves into battle, achieving superiority in the Krasny Liman region both in manpower and in means.
At the same time, the fire defeat of the enemy continues in the Kharkov and Krivoy Rog-Nikolaev directions. According to Lieutenant General Igor Konashenkov, the enemy's 14th brigade's air defense forces were liquidated near Kupyansk. It is reported about the destruction of more than 50 militants and 12 pieces of equipment.
More than 270 fighters are liquidated in the Nikolaev area. Also destroyed were 23 armored fighting vehicles, 11
tanks
and infantry fighting vehicles, 11 army vehicles. Thus ended the enemy attack.
It is reported about the losses of the enemy in the area of ​​​​Novopol DPR, where he lost over 100 people with "two hundredth" and "three hundredth".
In the area of ​​the city of Zaporozhye, the defeat was inflicted on the division of the 65th brigade of the Armed Forces of Ukraine. As a result of the strike, two HIMARS MLRS were destroyed.
In the Pavlovka area near Nikolaev, a MiG-29 of the Armed Forces of the Armed Forces of Ukraine was shot down.