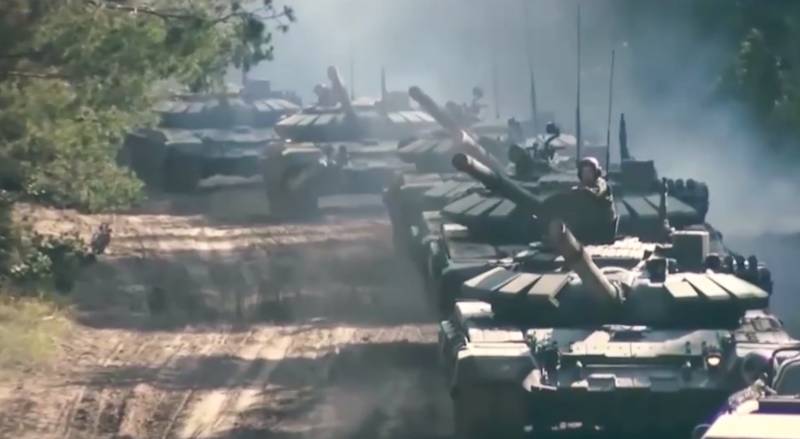 One of the main forces holding Drobyshevo was the BARS-13 army reserve detachment, known as the "Russian Legion". After the withdrawal of Russian troops from this settlement, under the onslaught of the enemy, the battalion was divided into two parts - one was transferred to the reserve and is located next to Krasny Liman, the second was reinforced with mortars and took up new positions in Kremennaya, located east, control over which allows you to keep the movement along the highway leading from the LPR.
As the BARS-13 battalion commander explained, the unit entrusted to him performs the same task - to prevent the encirclement of the group of troops:
For two weeks they held the significantly superior forces of the Armed Forces of Ukraine, not allowing them to close the encirclement of Kr. Estuary. Reinforcements are on the way. Soon the Nazis will "give jazz."
Under enemy pressure, the front around this city continued to narrow. Enemy forces were seen on the outskirts of the settlement. Yesterday's counterattack made it possible to evacuate the wounded, in connection with which a swift throw from Kr. Estuary to a new line of defense to Kremennaya. According to the military correspondents, withdrawn from Kr. Liman's troops have taken up new positions, are fighting the enemy and awaiting the imminent arrival of reinforcements.
Defenders Kr. Liman did a great job, holding down serious enemy forces in the conditions of an operational crisis - the withdrawal of Russian troops from the Kharkov direction. The front has not yet been stabilized, however, each new step of the enemy is accompanied by increasing losses, and the implementation of the next operation takes more and more time.
The main thing is that the new line of defense should stand.