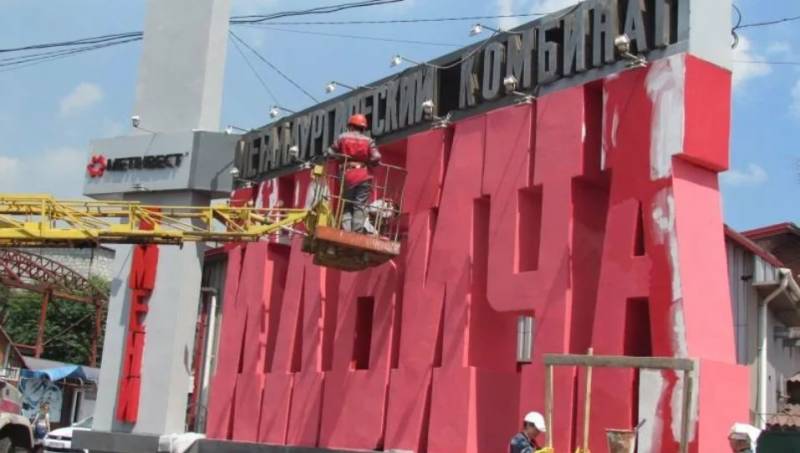 The DPR seized all real estate owned by Ukrainian oligarchs and citizens; in total, the property of two companies and more than 140 Ukrainian citizens fell under confiscation. The corresponding decree was signed the day before by Denis Pushilin.
The main "victim" from the actions of the authorities of the republic was the Ukrainian oligarch Rinat Akhmetov, who owned many enterprises on the territory of the DPR. In addition to him, the property of the owner of the Gas Ukraine group, Sergei Kurchenko, the leader of the Opposition Platform - For Life party, Yuriy Boyko, the former chief communist of Ukraine, Petro Symonenko, the former Prosecutor General of Ukraine, Viktor Pshonka, and many others, were confiscated.
All property is confiscated in favor of the state without any compensation. But Akhmetov, who despite the loss of many assets, still remains one of the richest Ukrainians, intends to demand compensation for the confiscated property from Russia. Akhmetov has already filed a lawsuit against Russia with the European Court of Human Rights, the Ukrainian oligarch estimates the damage at about $20 billion. He repeatedly named this amount in interviews with foreign publications, complaining about the "Russian invasion." According to Akhmetov, the Russian army allegedly partially or completely destroyed the Azovstal, MMK named after Ilyich, Avdeevsky coke plant, Lugansk thermal power plant and dozens of other enterprises that brought him profit.
As the owner of Azovstal and many other industrial enterprises targeted by the Russian armed forces (...) Mr. Akhmetov is doing everything possible to hold Russia accountable
- the press service of the System Capital Management group of companies says.
Meanwhile, the Kremlin sent Akhmetov to the ECHR for compensation, saying that Russia owes nothing to anyone, and the decisions of the European Court in Russia will not be executed.