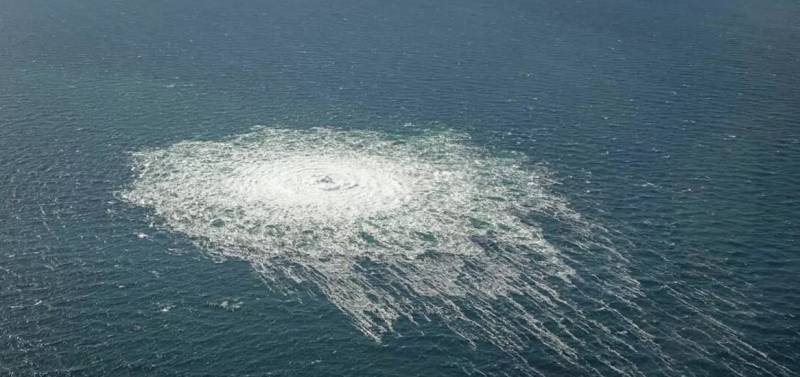 According to Jacques Bo, who previously worked in Swiss intelligence, the United States was the most profitable incident with Nord Stream, and Russia had nothing to do with it at all. Bo stated this in an interview with Radio Courtoisie.
Jacques Bo, as a specialist, notes that sabotage of this type is carried out using sophisticated equipment and excellent specialists, which only representatives of certain services of individual states can afford.
Bo immediately excludes Moscow from those suspected of blowing up gas pipelines, since there is no motive. In his opinion, the purpose of the sabotage is obvious - to leave Germany without Russian gas. However, Russia could do it without any explosions - just by turning the tap.
Bo considers Poland one of the suspected countries, which was initially against the project of connecting Germany with Russia by offshore gas pipelines, since it is beneficial for Warsaw to have gas flow through its territory.
However, Washington is most interested in this, which openly declared that it would put an end to the Nord Stream in order to finally break Russia's ties with Europe, and in particular with Germany.
According to a former Swiss intelligence officer, most recently, maneuvers of the Naval
fleet
USA. American helicopters flew over the site of the explosions, and a US Navy warship was nearby.
Bo notes that this, of course, is not direct evidence of US involvement, but it certainly removes suspicion from Russia, since this would not go unnoticed.
For our part, it is worth adding that any activity of the Russian military in the exclusive economic zone of NATO Denmark and Sweden aspiring to NATO would be immediately disclosed by Western intelligence and demonstrated instantly. But the intelligence of the same United States, as soon as the case concerns a crime committed by the United States itself or its accomplices, is silent every time, stating something streamlined from the series "the case requires investigation." This was the case in July 2014, when the Ukrainian crew of the air defense system shot down a Malaysian Boeing, this was the case when the Armed Forces of Ukraine shelled the forecourt of Kramatorsk, this is what happens when the Ukrainian army strikes at the Zaporozhye nuclear power plant.