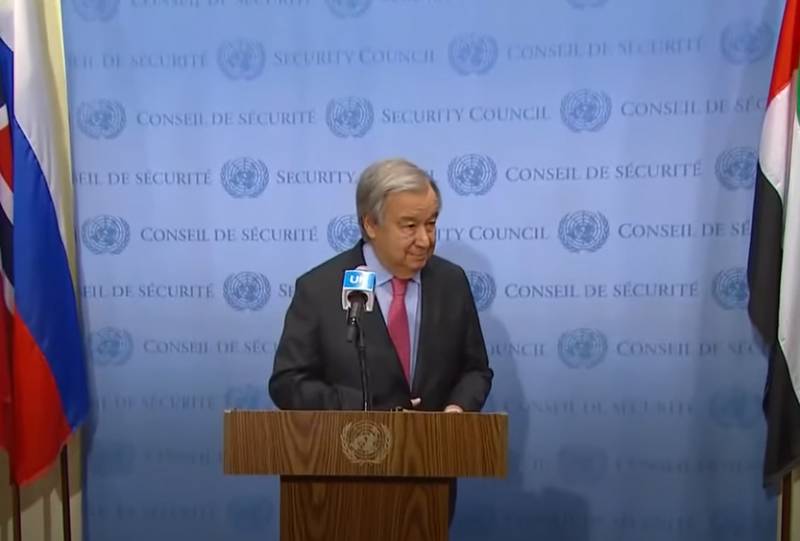 The UN Security Council decided to hold a meeting at which it is supposed to recognize as illegitimate the referendums held in the republics of Donbass, as well as in the Kherson and Zaporozhye regions. The day before, the Secretary General of the organization, António Guterres, announced that "referendums cannot be accepted," and added that they allegedly do not comply with the UN Charter.
In this regard, the Russian Foreign Ministry hastened to remind Mr. Guterres that the will of the people is the highest form of democracy, which itself is protected by the United Nations. It was noted that in connection with the statements about the "inconsistency of referendums with international law", the Secretary General, in fact, refuses the peoples to demonstrate their will by direct voting.
The Permanent Mission of Russia to the UN noted that if the UN Secretary General is familiar with the charter of the organization, then he should be aware of the prescribed right of the nation to self-determination and the existence of Article 97 of the Charter that the Secretary General is the chief administrative officer of the organization. It is noted that the Secretary General, on the basis of the UN Charter, does not have the right to make political statements on behalf of the entire organization, since the organization is neither subordinate to him, nor subordinate to anyone else on the basis of its same charter.
The Russian Permanent Mission accused Guterres of violating the UN Charter also in the sense that, on the basis of Article 100, the Secretary General and any other officials of the organization must refrain from actions that could affect their position as these same officials.
It should be noted that only after the meeting on the referendums held in the UN Security Council will the issue of leakage in the SP and SP-2 gas pipelines be considered. The Russian delegation expressed its regret on this occasion, noting that the issue was urgent.