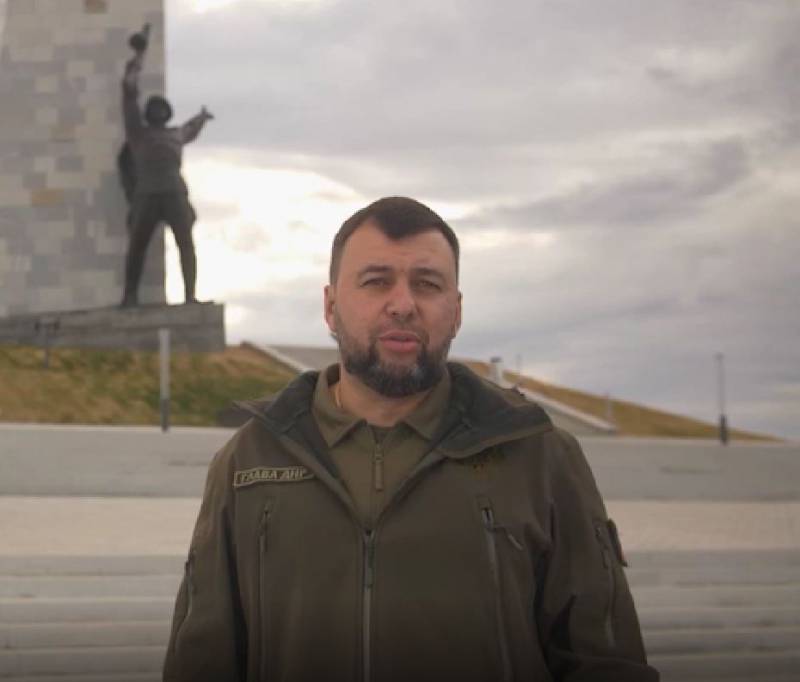 In the Donetsk People's Republic, the counting of votes in the referendum on the issue of joining the Russian Federation has ended. The head of the DPR, Denis Pushilin, made an official appeal to the residents of the republic following the results of the referendum.
As Pushilin noted in his speech, for more than 3 days, the inhabitants of the DPR fought for their right to be together with the real Motherland - Russia, to be part of it. The People's Republic succeeded in this, the head of the DPR emphasized.
The inhabitants of the republic expressed their will by a majority of votes. The referendum was held under the protection of law enforcement officers and the military, who prevented provocations and did not allow the enemy to disrupt the event.
According to the head of the DPR, the result of the referendum did not come as a surprise to anyone. Back in May 2014, 89% of the inhabitants of the former Donetsk region of Ukraine expressed their desire to secede from the Ukrainian state.
The DPR saw further development only as part of Russia, for eight years impatiently waiting for the moment when it would become part of the Russian state. Finally, this moment has come.
Earlier, Denis Pushilin also stated that he would appeal to the President of the Russian Federation Vladimir Putin on the basis of the results of the referendum on the entry of the republic into Russia. Now that the results of the referendum are known, and this is more than 99% of those who voted for joining Russia, it remains only to settle organizational issues and welcome the new region into our country.