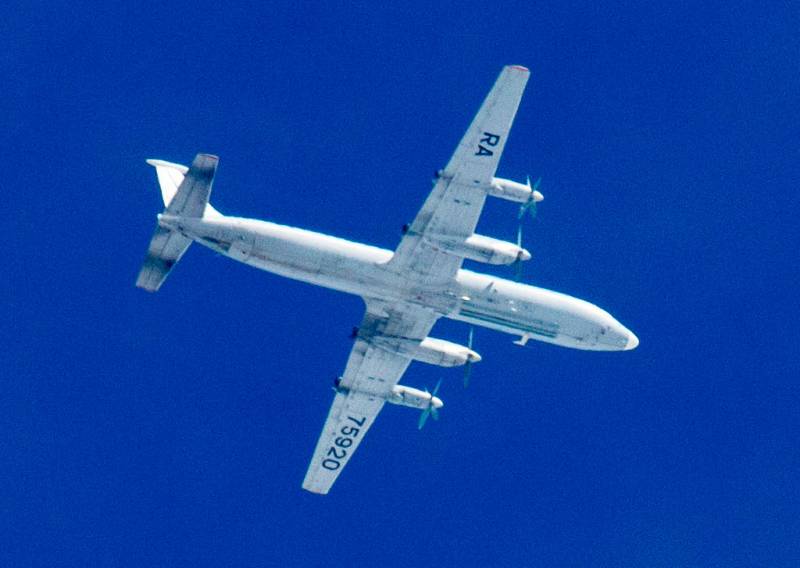 The Russian Aerospace Forces will soon receive upgraded Il-22 SURT control and relay aircraft, work is being carried out at the V.M. Myasishchev.
Five control and relay aircraft Il-22M11 with an installed aircraft relay unit (SURT) should return to the combat composition of the Russian Aerospace Forces after the upgrade. The contract for the work was signed back in 2018, they are being carried out at the EMZ them. Myasishchev. In the same place, work is underway on Il-38N anti-submarine aircraft and Il-22PP Jammer jammers. The deadlines for completing the work in the UAC were not named.
As part of the execution of the state contract, work is being carried out on the serial modernization of the anti-submarine aircraft
aviation
Russian Navy Il-38N, electronic warfare aircraft Il-22PP, reconnaissance, control and relay aircraft Il-22 SURT
- leads
TASS
message from the United Aircraft Corporation.
The Il-20/Il-22 family of military aircraft was created on the basis of the Il-18 civilian turboprop airliner, which attracted the military with its efficiency and ability to stay in the air for a long time. On this platform, several special-purpose vehicles were created: measuring systems for testing rocket technology, electronic intelligence aircraft and air command posts, and jammers.
Il-22M-11 SURT is a mobile airborne command post at the front level and united groupings of troops. Previously, such aircraft were assigned to the commanders of the armed forces, the leadership of military districts, at present, the updated VKP will be attached to the command structures involved in a specific operation. As part of the modernization, the aircraft receives modern equipment capable of providing a high level of communication in combat conditions.