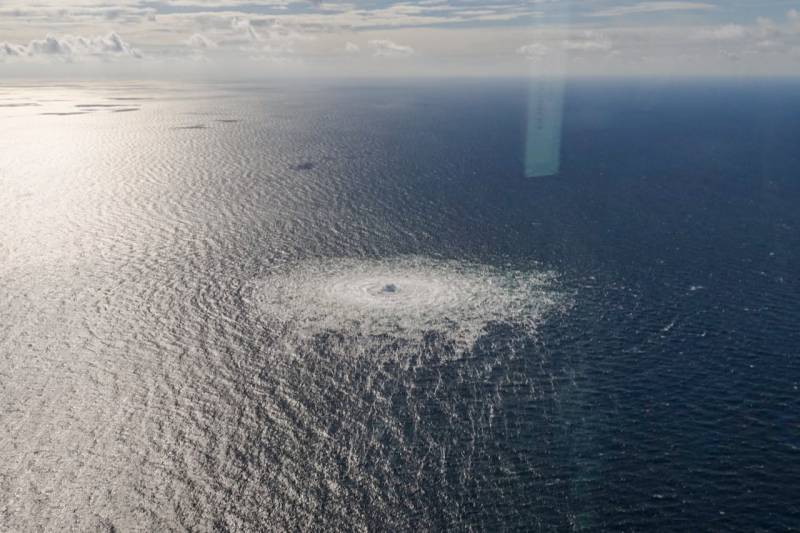 The German media come out with materials stating that back in the summer, American intelligence agencies issued a warning about "possible attacks on the Nord Stream and Nord Stream 2 gas pipelines." The major German magazine Der Spiegel writes that such "warnings" were sent to Berlin from the US Central Intelligence Agency.
The material says that it was from the United States that information was received about possible attacks on gas pipelines that go to Germany along the bottom of the Baltic Sea.
The same publication cites a statement by an unnamed Bundeswehr official who noted that "gas pipelines running along the bottom of the Baltic have virtually no protection, while being extremely important for the German economy."
Recall that the day before in Sweden they announced recorded explosions in the area where gas pipelines pass. Ultimately, a large-scale gas leak began on the Nord Stream gas pipelines, which was filmed from the air by the Danish military near the island of Bornholm. Several places of gas release to the surface were recorded, one of which was about 1 km in diameter.
Earlier, US President Joe Biden and the then head of the British government, Boris Johnson, allowed themselves repeated statements that Nord Stream 2 "should never start work."
On the eve, against the backdrop of explosions at the Nord Streams, Poland hosted the grand opening of the Baltic Pipe gas pipeline, which "accidentally" turned out to be undamaged, unlike gas pipelines running from Russia to Germany.
Against this background, Maria Zakharova commented on the statement from Warsaw:
Sikorsky thanked the United States for today's accident on Russian gas pipelines. Is this an official statement about a terrorist attack?