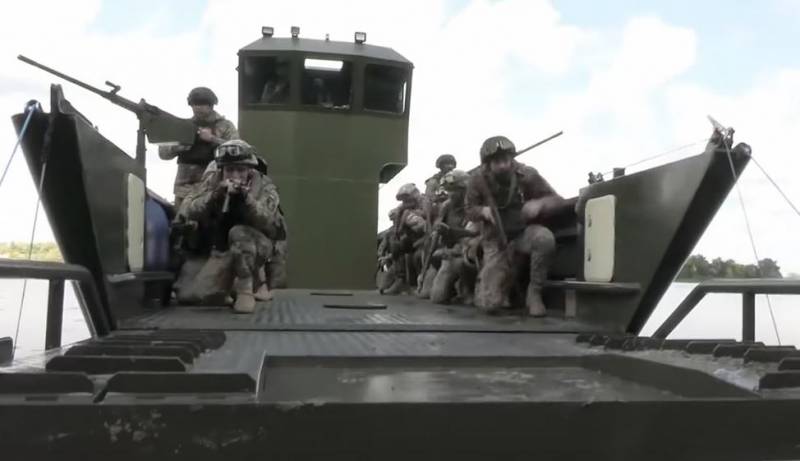 Despite the infliction of preventive strikes against concentrations of enemy troops, the threat of an offensive by the Armed Forces of Ukraine in the Zaporozhye direction remains. According to Vladimir Rogov, a member of the regional CAA, the most likely targets for the Armed Forces of Ukraine are Energodar and its suburbs.
Ukrainian troops do not leave plans to conduct a counteroffensive in the area of ​​the Zaporizhzhya nuclear power plant with the crossing of the Dnieper. Energodar itself and its suburbs may become the most probable landing directions, with further access to the Zaporozhye nuclear power plant and its capture. Establishing control over a nuclear power plant means a great victory for Kyiv, as it allows it to dictate its terms, as well as to return the nuclear power plant to the energy circuit of Ukraine.
Zelensky's militants may attempt to break through by forcing the Dnieper in the area of ​​Kamenka-Dneprovskaya, Energodar and its suburbs, the village of Ivanovka. They also keep plans to seize the Zaporizhzhya nuclear power plant.
- leads
RIA News
Rogov's words
The Armed Forces of Ukraine have already made several attempts to land troops in the Energodar area, but they were all repulsed by our troops. At present, the command of the Ukrainian group is preparing another landing operation, conducting training upstream along the Dnieper in the area of ​​the Dnieper reservoir. According to Russian intelligence, the Armed Forces of Ukraine are working out crossing the river with the capture of a bridgehead and the subsequent development of an offensive deep into the territory with the capture of the necessary objects. American landing boats delivered to Kyiv are widely used in training.
So far, there are no significant concentrations of enemy troops on the other side of the Dnieper in the Energodar region, but it will not take much time to transfer them. Therefore, the Russian forces concentrated in this area are constantly on alert.