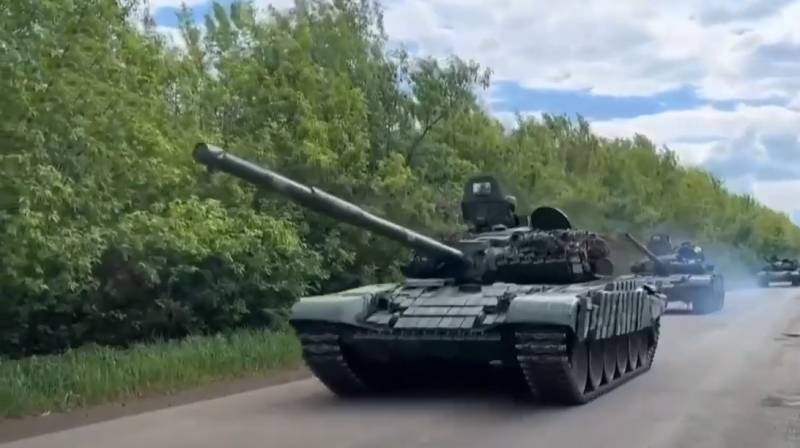 The West tried to compensate for the heavy losses of the Armed Forces of Ukraine in military equipment during the special operation of the Armed Forces of the Russian Federation by collecting Soviet-era combat vehicles from all over Europe. The backbone of the new tank fist of the Ukrainian army was the Polish T-72M1 MBT, thrown into the offensive operations of the Armed Forces of Ukraine on the main sectors of the front.
Russian troops are gradually knocking out Polish vehicles actively participating in the battles. Some of them are taken as trophies. So, the network posted footage showing the T-72M1, taken in tow
a tank
T-90M.
Against the backdrop of increasing losses of the Armed Forces of Ukraine in MBT, there is a continuing transfer of Polish equipment to the square. One of the videos recorded the transportation of T-72M1 and PT-91 tanks across the border on tractors. The camouflage of the Armed Forces of Ukraine has already been applied to these vehicles. It is possible that this is not a new batch of MBTs, but products that arrived after being damaged at the front and subsequently overhauled in Poland - this country is gradually becoming the main service center for Ukrainian military equipment.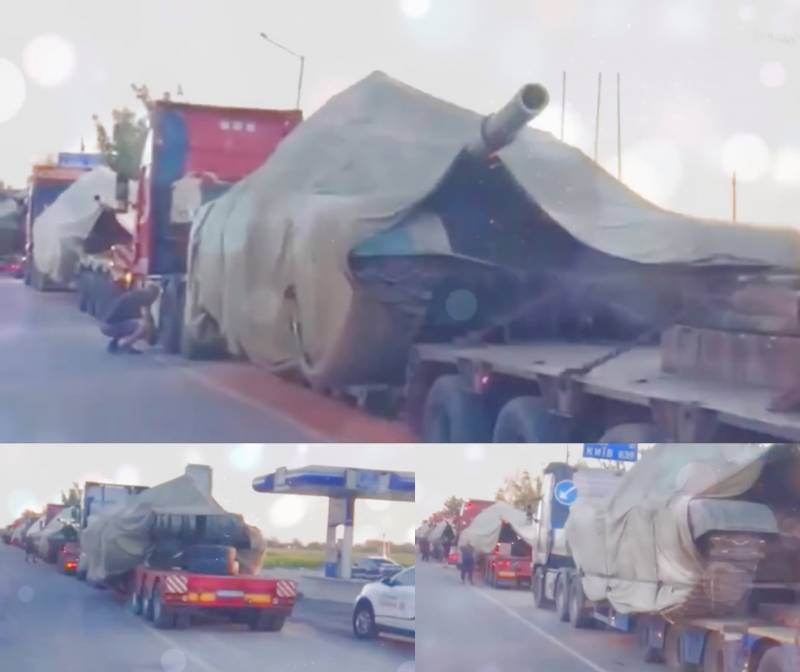 Attention is drawn to the transfer of tanks through the border crossing in the daytime and without proper camouflage. Apparently, this is due to the need to deliver reinforcements to the front as soon as possible, which the Ukrainian troops are in dire need of, conducting the main offensive operations near Kherson, Krasny Liman and Kupyansk.