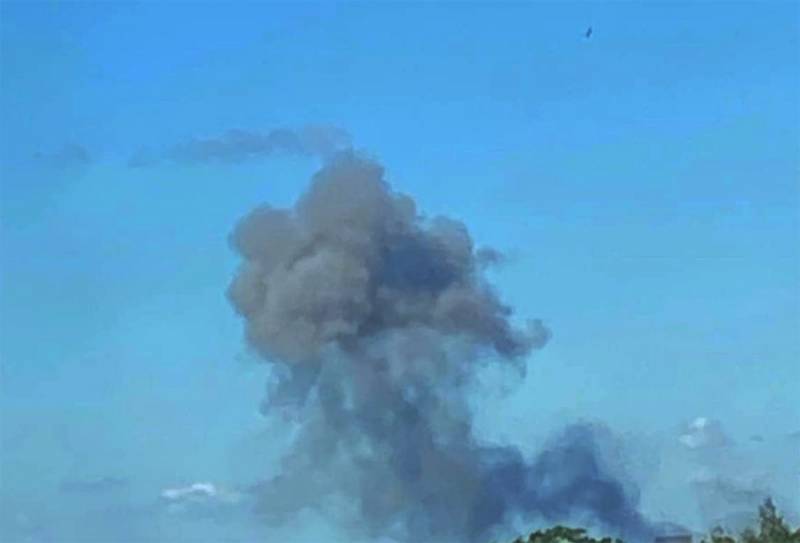 There are reports of a series of attacks on enemy targets in Kharkov and the Kharkov region. Recall that in this region, Ukrainian troops were previously able to take control of several cities and towns, including Balakleya, Izyum, partially Kupyansk and some others. At the same time, the enemy troops are trying to develop success, including by securing the Donetsk People's Republic in the north.
A series of strikes were carried out on enemy targets in Kharkov. As a result of the strikes, objects were hit where the Armed Forces of Ukraine carried out rotation and resupply of units that in recent weeks have participated in hostilities in the area of ​​Kupyansk and Krasny Liman. Columns of gray and black smoke rise above Kharkov and some districts of the region.
Apparently, the strikes were carried out in the first place in order to prevent Ukrainian troops in these areas from receiving fresh reinforcements.
At the moment, positional battles are taking place in the Kharkiv region and in the north of the DPR. At the same time, Ukrainian troops are trying to pull up Western-made heavy equipment closer to the line of contact. Russian
aviation
leads the destruction of the personnel and military equipment of the enemy, making it difficult for him to advance and forcing him to use reserves that were not originally planned to be used directly in battles on the front line. Accordingly, the reserves also suffer losses, and often (as today) they do not have time to reach the advanced positions.
The promises of the Kyiv regime to take Krasny Lyman by September 24-25 did not come true. Surrounding the city from the enemy also does not work. At the same time, the number of losses for the APU in this area is consistently high.