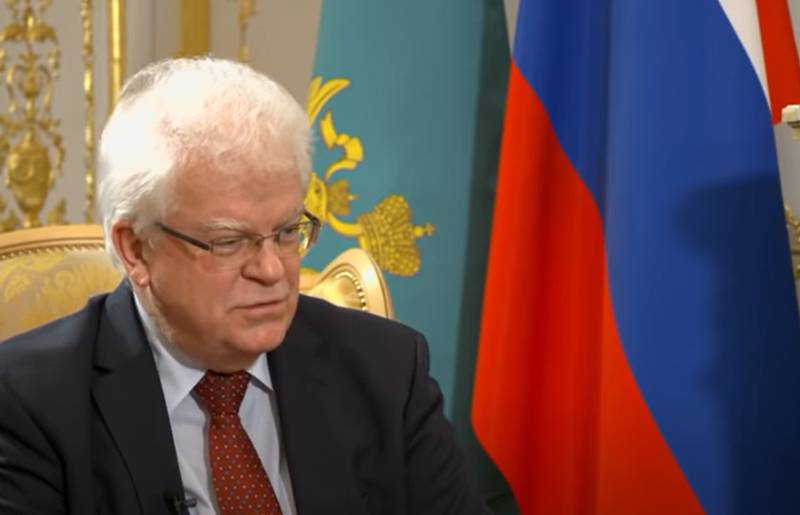 Russian President Vladimir Putin signed a decree dismissing Vladimir Chizhov, Permanent Representative of the Russian Federation to the European Union, from his post.
The 68-year-old experienced Russian diplomat has served as Russia's Permanent Representative to the EU and the European Atomic Energy Community for seventeen years since 2005. Prior to that, Chizhov worked as Deputy Minister of Foreign Affairs of Russia.
Chizhov himself spoke earlier about his desire to leave his post. So, on September 12, in an interview with journalists, he said that he was "uncomfortable to act as a living monument to the strategic partnership between Russia and the EU."
The diplomat then noted that he had talked more than once with his European colleagues, trying to convince them that it was better not to burn bridges that are so difficult to build.
The further fate of Vladimir Chizhov may be connected with work in the Federation Council, as it was previously reported that he became one of the candidates for the post of senator from the head of Karelia at the end of July.
According to the law, upon taking office, the head of the region must present three candidates for the post of senator from the executive branch.
It should be reminded that on September 11 the head of the Republic of Karelia Artur Parfenchikov was re-elected.