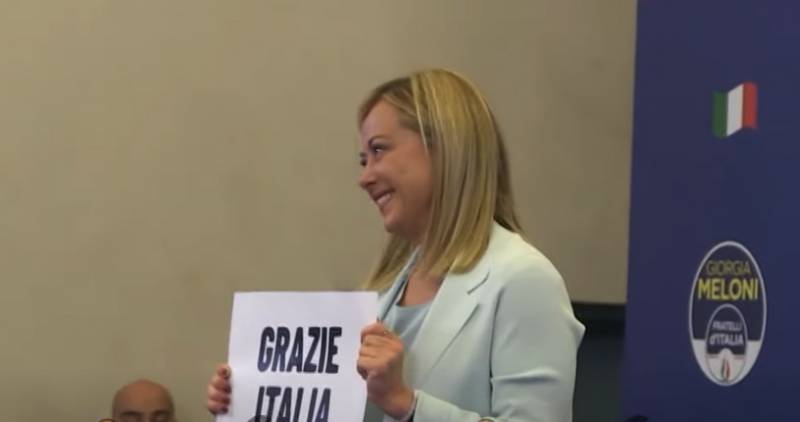 In Italy, the preliminary results of parliamentary elections are being summed up. As expected, the first place went to the political force "Brothers of Italy", whose leader is George Meloni. The party itself belongs to the extreme right, while advocating the so-called "Euro-Atlantic unity". The result of this game, published at the moment, exceeds 26,4%.
Meloni's coalition allies are the League parties of Matteo Salvini and Forward, Italy! Silvio Berlusconi - currently gaining 9,03% and 8,17% of the vote, respectively.
Thus, the right-wing coalition of Italy, according to preliminary data, wins the elections with a result of more than 44% of the vote. She will be engaged in the formation of the Cabinet.
Their political rivals, who have shaped the government in recent years, have achieved substantially more modest results. The so-called "democratic coalition" is gaining, according to the Italian Central Election Commission, about 26,5%.
Thus, it becomes clear that the leader of the winning party will become the new Prime Minister of Italy. And this is George Meloni. In doing so, she will become the first female Prime Minister of Italy in the entire
history
this country.
Earlier in the European Union, Ms von der Leyen said that if Meloni became Italy's prime minister, it would "set the EU back in terms of democracy." After that, representatives of the right Italian coalition and its supporters demanded from Ursula either a public apology or resignation.