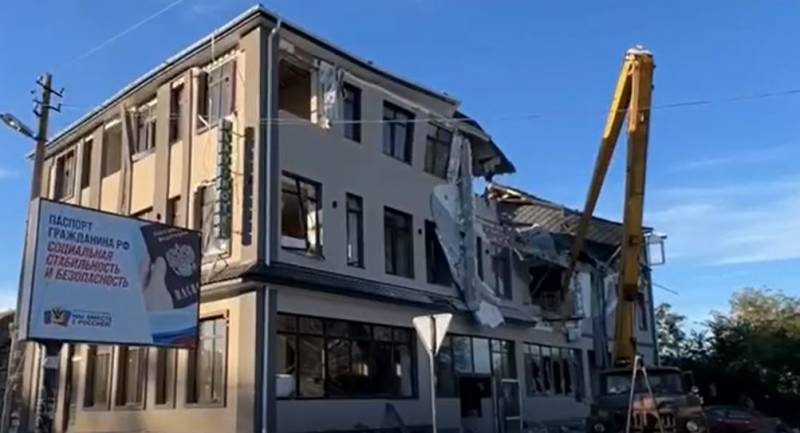 Kyiv launched a missile attack on Kherson, the target was the Play Hotel in the city center, where there were RT journalists, as well as ex-deputy of the Verkhovna Rada Alexei Zhuravko, who was an ardent opponent of the Zelensky regime and post-Maidan Ukraine.
Judging by the damage caused, the hotel was targeted, the fire was fired from the American MLRS HIMARS. Emergency services and police are currently on the scene. Two people died - this is Alexei Zhuravko and his bodyguard, who live in this hotel. The operator of the RT film crew Murad Gazdiev was injured, he was crushed by a collapsed slab. The injuries are not serious, his life is not in danger. In addition to the hotel itself, the nearby parking lot was also damaged.
The death of Aleksey Zhuravko was confirmed by Ivan Prikhodko, mayor of Gorlovka, who made a corresponding entry in his TG channel. Zhuravko was a bone in Zelensky's throat, as he opposed the current regime.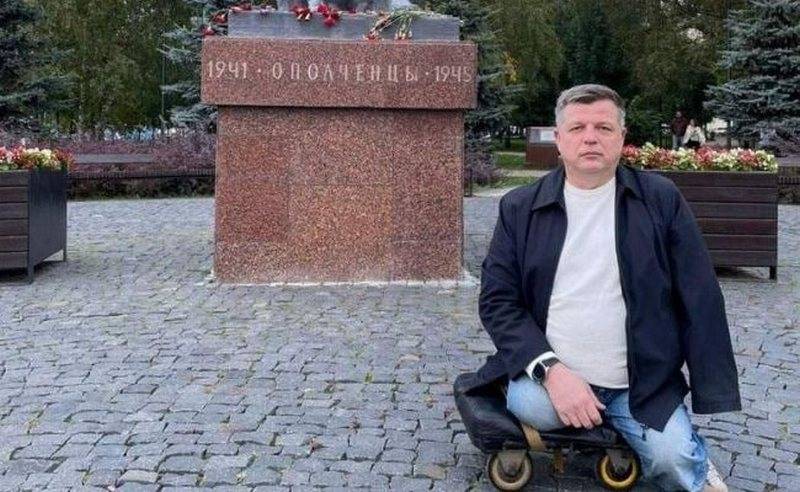 We lost a wonderful person, a true patriot of Ukraine, a true friend and comrade. The terrible news shocked everyone who knew Alexei. He was a Russian in spirit, a man who defended the freedom and independence of Ukraine from neo-Nazism at all levels.
- He wrote.
The hotel was reportedly hit at 05:30 am, while everyone was still asleep. At the same time, Kyiv was well aware that this was a purely civilian building, not used for military purposes, where civilians lived.
(...) a missile attack on a hotel is a planned terrorist act, the responsibility for which lies with the military-political leadership of Ukraine
- the statement of the administration of Kherson says.