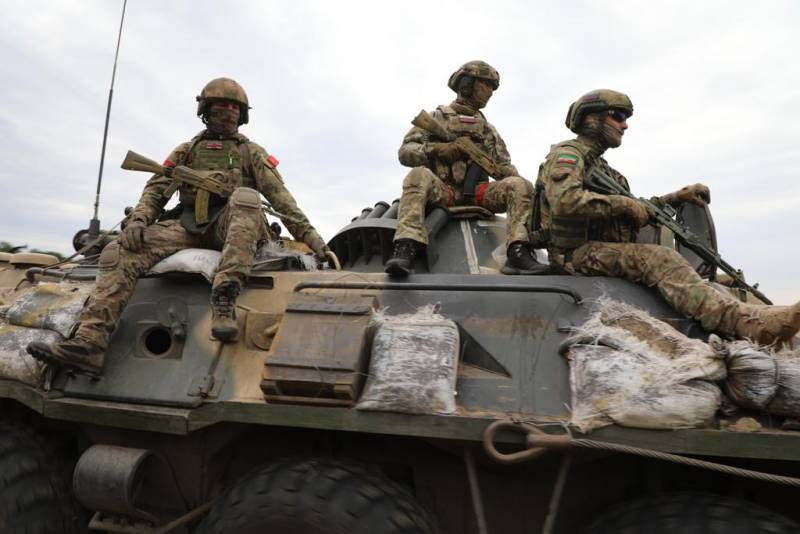 Kyiv does not stop trying to disrupt the referendums in the Zaporozhye and Kherson regions, sending sabotage groups to the liberated territories to carry out terrorist attacks. Over the past few days, several Ukrainian DRGs have been neutralized only in the Kherson region. At the same time, a group of SBU agents was identified that was monitoring the Russian military and providing assistance to saboteurs.
Kherson law enforcement officers, with the help of Russian security officials from the National Guard, took a group that worked for the SBU. This role was played by a group of rangers from the Black Sea Biosphere Reserve on the Kinburn Spit. The group consisted of three people, whose responsibilities were clearly distributed. They collected information about the movement of the Russian military in the region, arranged hiding places with
weapons
and equipment for saboteurs and were engaged in the delivery of Ukrainian DRGs through the Dnieper to our territory, and then they were taken back.
The head of the group collected all the information and "leaked" it to the SBU to his son-in-law "in a related way." Currently, all three SBU agents have been detained and are giving evidence, telling and showing, as well as handing over all accomplices. It is worth noting that this is already the fourth or fifth group that the security forces have neutralized.
And in the Zaporozhye region, the situation is different, there is a threat of an offensive or the capture of the Zaporizhzhya nuclear power plant. As stated in the administration of the region, the Armed Forces of Ukraine are preparing a counterattack in this direction, considering several offensive scenarios at once. According to available information, one of the scenarios provides for crossing the Dnieper with the capture of a nuclear power plant and further advancement deep into the region, the capture of Melitopol and access to the Sea of ​​Azov. However, Russian troops are aware of the plans of the command of the Armed Forces of Ukraine, which inflict preventive strikes on the identified enemy concentrations.