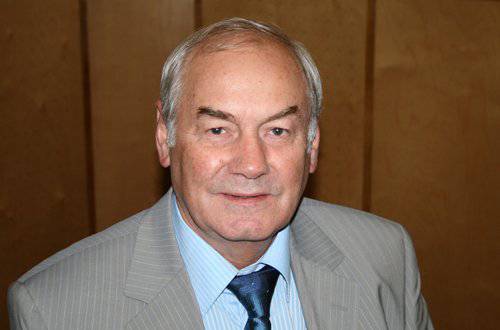 For several months now, hearings on the case of a military coup in the Urals have continued, although federal media have paid attention to this
history
just the other day. It is closely related to the criminal proceedings against the GRU colonel, retired Vladimir Kvachkov, who was once acquitted of the attempted assassination of Anatoly Chubais. According to the investigation, in the Urals the local cell of the "Kvachkovists" from the "Minin and Pozharsky People's Militia" planned a coup. Real members of the organization who attended military training classes, wrote the Rassvet uprising plan, kept
weapon
, appear in court as witnesses, and the one whose involvement in the organization cannot be proved is in custody for more than a year. And he, too, like Kvachkov, a "man of legend" - a veteran of the war in Afghanistan, Colonel Leonid Khabarov. All the accusation is based on the words of a schizophrenic patient. His opinion about who needs this obviously absurd process, why there is an information blockade of the case and whether a patriot officer could really plan a plan for an armed insurrection in Russia, told the reporter Nakanune.RU President of the Academy of Geopolitical Problems Colonel-General Leonid Ivashov.
Question: Leonid Grigorievich, the trial of Colonel Leonid Khabarov continues in Yekaterinburg, the case is often associated with the persecution of Vladimir Kvachkov, and there is a lot of mismatch in it: the witnesses are confused in the testimony, and in general the plan of the insurgency looks somewhat absurd, as the role of the colonel in this supposedly "armed coup". What is your opinion about what is happening?
Leonid Ivashov: I am convinced that the case was fabricated. Who I do not know, but today there is such a process of isolation, discredit of Russian heroes, heroes of the Soviet Union. And Leonid Khabarov is really a man who was a model commander for his subordinates, a man who did not hide behind the backs of the soldiers. The man who, after being seriously wounded and contused, still remained in the ranks, he served and continues to serve Russia. So this is unprofitable for someone, and it is unprofitable, first of all, for those people who have not fought. People who did not defend the Fatherland, and all the time in the service someone had. And here they fabricate such cases, both with respect to Khabarov, and Kvachkov, and Konstantin Dushenov. To get this example, the image of a Russian officer out of his mind, discredit them.
Question: Who needs to discredit Russian patriots? Is this influence of the West and those who are called "agents of influence" here?
Leonid Ivashov: No need to all nod to the West. Yes, the West will use every opportunity to weaken Russia through the destruction of the unity of the nation. And our people, as you will look historically - take literature, take music, take any other sphere of self-expression - it always united, first, around the idea, second, around those who served as an example of serving the unity, serving the Fatherland. And all our literature, starting from the "Talk of Igor's Regiment", has always kept such courageous people at the epicenter of its attention. And today we need to separate us, to destroy the bright images, so that the young people will be brought up on the example of "Abramovich", "Berezovsky", "Khodorkovsky" and others. To defeat Russia, it must be deprived of its sense-forming forces.
Question: Could a colonel, a war veteran, as he is called, a man of legend, really be able to devise a plan for a military coup in the country?
Leonid Ivashov: You know, with these bezdyryami, whether they are from the FSB, from the presidential administration, I just disgusted to talk to them, much less listen to them. Well, they do not know the history, well, look at the story - well, when did the retirees commit a coup? It is called a "military" coup, because people endowed with military power, having subordinate units, other structures, simply ordered troops, went out and shot someone, hung (right or wrong - another question), took just power in your hands And how can a person who does not possess authority, who does not have at the disposal of law enforcement agencies, who does not have enough weapons, can challenge such a state military colony? Well, this is wildness!
Question: In that case, who and why could "order" this thing? On the one hand, Khabarov was one of the main critics of the Minister of Defense? On the other hand, they say that the new case against Kvachkov and his "associates" is Chubais's revenge.
Leonid Ivashov: Yes, Khabarov did not have such a "special" position. His political position is that he continues to serve. Here he is all the wounded, it would seem, you can sit in a stroller, ask for a pension and so on. And he creates the best in Russia museum of military operations in Afghanistan, creates himself initiative, with his colleagues. He organizes a military institute in essence. And the military-patriotic education, which others talked about, then forgot, he spends. Of course, he, like any normal person, wants changes in Russia, major changes, as I want, like you and all others. So that these mediocrity would not prevail, which the Russian national wealth would inevitably seize and carry all the dirt from the West, disintegrate young souls, corrupt our girls - this obscurantism is not perceived by any healthy person. Of course, Leonid Khabarov fought against this, but to ascribe that he and several of his like-minded people were plotting a military coup, I repeat, just wildness.
Question: Kvachkov generally calls his arrest repression. Is it possible to say that repressive measures were also applied to Khabarov?
Leonid Ivashov: Yes, more than 20 people are repressed. You understand that society should always have passionaries to make society normal, this is the real elite - passionaries who fight for their Fatherland, for its better future, and now they are trying to put out, destroy, keep in prisons, to continue " Bulk "and" udaltsovy "were symbols of the struggle for Russia. This is a substitution, a substitution of heroes.
Question: According to the FSB, Khabarov and his colleagues planned to seize weapons in several military units, after which a campaign against Moscow, the purpose of which was to seize power, was unlikely - a military man could hardly be the author of such a plan from a professional point of view?
Leonid Ivashov: We are always taught to organize combat, operations, but we always build the battle of this operation on the balance of forces. And these people graduated from higher military schools, academies, they cannot sink to the belief that I can defeat an enemy division in one platoon. And they understand that this is impossible. You can pursue some line on the failure of the current government, on the non-perception of the processes that are underway, but to gather in the forest and go to capture the Kremlin? Well, I do not believe it, I know Leonid Khabarov and Vladimir Kvachkov well, they are not fanatics, they are not without reason. I often saw Leonid Khabarov, he was aiming to serve Russia, he did only good deeds, and now he is told by a military officer, to a combatant that he wanted to go to Moscow from Yekaterinburg - well, this is nonsense, this is complete nonsense.
The rally in support of Khabarov
Question: Indeed, in Yekaterinburg "rebellion" there is delirium, there appears such a character as Alexander Yermakov, who was found to be sick with schizophrenia and is not subject to trial, however, all other witnesses refer to his words when they say about Khabarov's involvement in the organization of the coup . What is the role of Ermakov in this matter? Is it possible that they were simply manipulated, knowing about his illness?
Leonid Ivashov: Our special services have forgotten how to catch real spies, provocateurs, those who undermine the foundations of our state. But they did not lose the skills to introduce schizophrenics and the sick into some organizations and then base the evidence on their testimony. I know such cases, and they tried to introduce us with approximately the same goals: a person is introduced, it is better that he was schizophrenic, evidence is based on his testimony, and then he is declared sick, and those whom he testified are accused of. That is what happened in the Ekaterinburg organization.
Question: So this is such a "classic" trick of the special services, can we say?
Leonid Ivashov: Yes, it is as old as the whole world. Provocateurs have always tried to implement, and now they have not lost this ability, it means. But to catch the real traitors of the motherland, the same "fifth column" to identify and real agents of the special services - this is beyond their power.
Question: The Minin and Pozharsky people's militia was not originally a revolutionary organization, what do you know about this social movement?
Leonid Ivashov: Revolutionary organizations are created when the revolutionary situation in the country, to create such organizations in a stable society is generally a paradox. And in general, a revolution should first arise among the political elite, the military in such situations always stand in the background. The movement named after Minin and Pozharsky was conceived entirely for other purposes, this goal is the liberation of Russia from occupation, and we today, it must be admitted, are an occupied country. This broad movement envisaged the fight against the destructive processes in the science system, in the education system, in our military sphere. This is such a broad movement where intellectuals gather, just people who disagree with this destruction. And not to go from Yekaterinburg to take the Kremlin with assault rifles by storm.
Question: Why does such a circus need FSB and security officials? As you have noted, is the substitution of heroes in the country? Please tell us more about what you associate it with?
Leonid Ivashov: In Soviet times, such a game was militarized "Zarnitsa" - and everything that they prescribe seems like this "Zarnitsa", but not on a large scale, but in some district one. And what is it for? This power-oligarchic class, which occupied, captured Russia, it is necessary to justify the retention of this power over Russia. And now they are always looking for "threats", but they exist, but not among the officers - officers have always been the defenders of Russia, with rare exceptions. And here they are trying these passionaries, people who understand that Russia today is colonized, occupied - they are trying to isolate them. To expose some idiots so that there is no confidence in them, this is carried out in line with the destruction of the army. Well, let's see who brought more harm - Khabarov or the same Serdyukov? Today, the latter finally destroyed the army, and who could be tried for treason against the motherland, for undermining the defense capability — he destroyed the intelligence service, destroyed the control system, destroyed military education, military science.
Question: There is a definite information blockade of this question: if the society reacted vividly to the "Pussy Rayot" discharged and advertised, then the process of a military coup d'état seems to be "silenced".
Leonid Ivashov: Well, of course, of course ... "Pussy Rayot" trumpeted the whole world and for almost a year now they have been running this process everywhere - but the fact that combat officers were planted and mocked at them - this must be hidden, otherwise society will begin to compare actions Pussy Riot and officers' actions. Therefore, isolate information as they can. Who is the customer there? Hard to say. But the information blockade exists when I spoke at Kvachkov's case, they tried to persuade me for about an hour that the process should be closed, and no record should be made, and there should be no jury when I speak. I, of course, refused.
Question: In your opinion, what awaits Colonel Khabarov, the same fate of convicted Kvachkov, or will he manage to prove his innocence?
Leonid Ivashov: It is difficult to say how power will behave. But those who rise in the public consciousness and become an authority - they will definitely be isolated, because this power cannot show the other to the public. The authorities do not need people who unite others around them. Everything is done to ensure that the active part of the population, people who unite around themselves the electorate, the population and can form the people (according to the third article of the Constitution, the only source of power), destroy.
Video from the courtroom