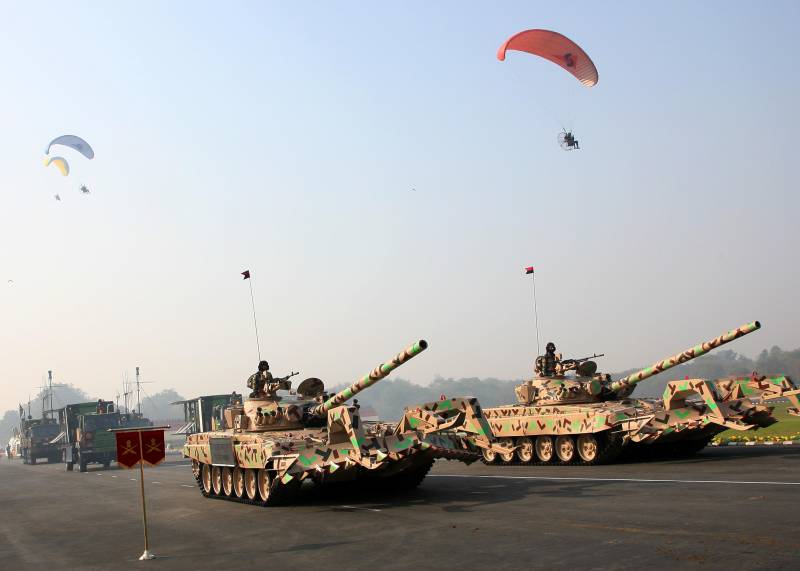 The United States intends to move Russia on the Indian arms market by replacing part of the supplied Russian
weapons
American. Since the military-technical cooperation between Moscow and New Delhi has been going on for more than a decade, this will be done gradually, starting with the launch of some programs.
The United States is launching a joint drone development program with India to develop and further manufacture and export unmanned aerial vehicles. As Eli Ratner, assistant to the head of the Pentagon for security issues in the Indo-Pacific region, said, India intends to replace some of the Russian weapons with American ones, as well as increase its own defense production.
In practice, this means that we will work closely with India to jointly produce and develop capabilities that will meet its goals of modernizing its defenses.
- he added.
In addition to drones, the United States intends to develop larger weapons with India, but this is in the medium and long term. For now, Washington is negotiating cautiously with New Delhi, trying to push Moscow aside without spoiling relations with India, which values ​​cooperation with Russia.
We are having good conversations with our counterparts in India at the highest level.(...) We hope to have more to say soon
Ratner added.
The United States has been talking about intentions to oust Russia from the Indian arms market for a very long time. India spends a lot of money on its defense, trying to catch up and overtake China, with which relations are rather tense. The funds spent on weapons float past Washington, which the United States cannot allow. However, an attempt to scare India by imposing sanctions on the purchase of Russian anti-aircraft systems failed, New Delhi refused to comply with the demands of the Americans. Now the United States is acting in other ways, but they do not forget about sanctions either.