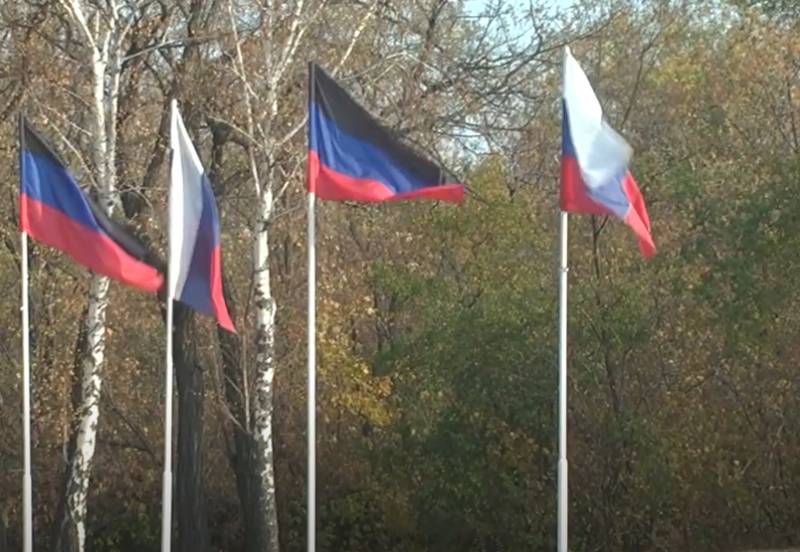 In the Donetsk and Lugansk People's Republics, as well as in the Zaporozhye and Kherson regions, referenda will start today. In the LPR and DPR, the ballot contains one question: "Do you support the entry of the LPR / DPR into Russia as a subject?" In the Zaporozhye region and in the Kherson region, the ballots also contain the question of secession from Ukraine.
The polling stations for holding referendums will open not only in these territories, but also in the regions of the Russian Federation, since our country is home to at least 2,5 million people previously registered in the DPR, LPR, Kherson region and Zaporozhye region.
The referendum will be held until 27 September. Moreover, during the first few days, voting will be carried out according to the approved lists in the adjacent territories for security purposes. It will be possible to express your opinion directly at the polling stations on September 27. And on the 28th it is planned to announce the preliminary results of the referendums.
If the majority of the citizens of these territories are in favor of reunification with Russia, then the Russian Federation will increase by 108844 square kilometers. This is comparable to the area of ​​a country such as Bulgaria.
At the same time, part of the territories at the moment continues to remain under the control of the troops of the Kyiv regime. Earlier, in the Zaporozhye region, it was made clear that after the region became part of the Russian Federation, the Kyiv troops in the region, including the immediate regional center - the city of Zaporozhye, would be regarded as occupational with all the ensuing consequences.
According to recent sociological polls, more than 90% of Donetsk and Luhansk residents, and over 80% of residents of Zaporozhye and Kherson regions are in favor of reunification with Russia.