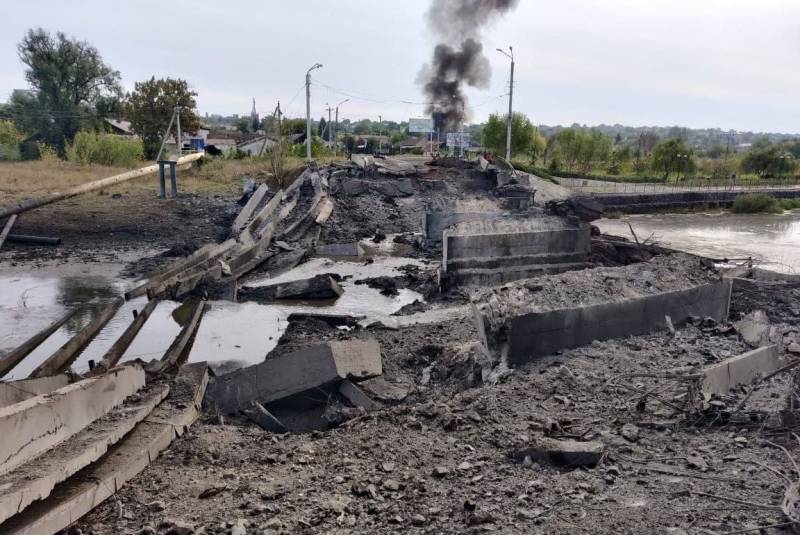 While the command of the Armed Forces of Ukraine is trying to organize counterattacks on the positions of Russian troops in various sectors, the units of the allied forces continue to methodically move forward. Despite the fierce resistance of the enemy, the advance is quite strong in some directions.
Against this background, news comes that the Armed Forces of Ukraine are leaving the eastern part of the city of Artemovsk and retreating to the central one. The enemy has already blown up the bridge across the Bakhmutka River, cutting off the eastern part from the center, thereby trying to stop the advance of the assault groups of the allied forces and the final liberation of the city. It is suggested that they will try to create a new line of defense of the Armed Forces of Ukraine along this very river with the name Bakhmutka. Information about the undermining of the bridge and the withdrawal of the main forces of the Armed Forces of Ukraine, defending in the city, to the central part of Artemivsk, is spread by Ukrainian publics.
The blown up bridge is located at a distance of about one kilometer from the champagne factory, which is now controlled by ours. However, like the quarters next to the plant. In this direction, there are assault groups of "musicians" from the orchestra named after the composer Wagner, as well as possibly the special forces "Akhmat" and units of the 2nd corps of the NM of the LPR.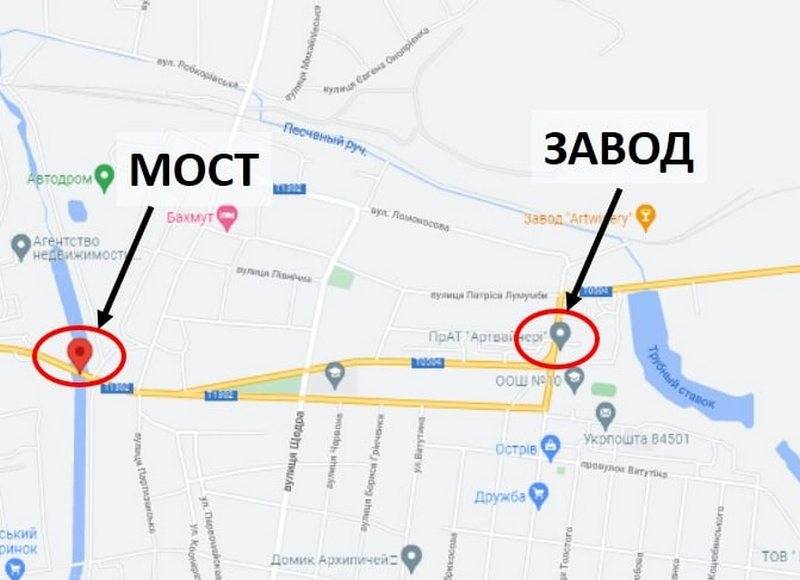 Artemovsk is a key city in the defense line Artemovsk - Soledar - Seversk. The capture of the city will allow our troops to develop the offensive in several directions at once. However, the enemy rested, and on the whole quite successfully held positions in Artemovsk for a long time. But ours continue to stubbornly move forward.
The attack on Artemovsk is being carried out from two directions at once, if from the east the assault groups are already in the city, having taken the industrial zone and going to residential areas, then from the south the enemy, who has created several powerful defenders in this area, prevents clinging to the outskirts. However, this did not prevent ours from actually cutting off the road connecting Artemovsk with Dzerzhinsk (Toretsk), taking Zaitsevo and moving towards the city. When ours enter from the second direction, the defense of the city may crumble.