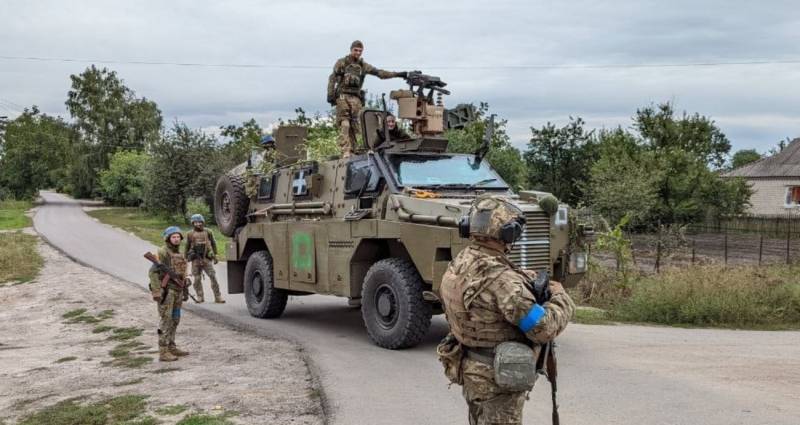 The Armed Forces of Ukraine are losing military equipment supplied by Western sponsors so quickly that Kyiv no longer knows who to turn to in order to get at least some amount of armored personnel carriers or armored vehicles. Realizing that you won't get anything serious from Europe, the Zelensky regime turned its gaze to countries that are geographically far from Ukraine. Australia was chosen as another target for begging for military aid.
Canberra has already delivered military aid to Kyiv, sending 2022 Bushmaster armored personnel carriers in early April 20 in response to Zelensky's insistence. In July, the Australian authorities decided to transfer to the Armed Forces of Ukraine and the border service of Ukraine an additional batch of military assistance, which included 14 M113AS4 armored personnel carriers and 20 Bushmaster armored vehicles from the presence of the Australian army, as well as M777 howitzers, anti-tank
weapon
, ammunition, unmanned aerial vehicles and protective equipment for soldiers.
To date, Australian assistance has apparently ended and Kyiv has decided to "shake" Canberra again. The head of the Ukrainian Foreign Ministry, Kuleba, acted as a beggar, having talked with his Australian counterpart Penny Wong on the sidelines of the UN General Assembly. She promised to consider this issue.
I asked to consider supplying us with more armored vehicles, given the important role they play in countering Russian aggression.
- said Kuleba.
And another one
news
from Kyiv, and again about the supply of weapons. According to Ukrainian sources, in October-November, the Ministry of Defense of Ukraine will receive a batch of Polish Warmate loitering ammunition. They will be supplied by Lithuania, but not from the presence of its own army, but by purchasing them as part of the next collection of money for "aid to Ukraine." We are talking about 37 drones.