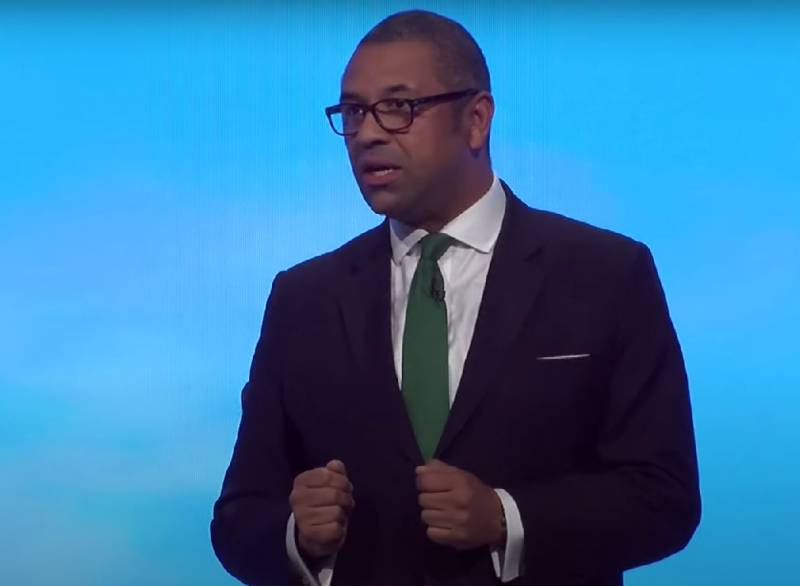 British Foreign Secretary James Cleverley is going to a meeting of the UN Security Council to demand that the Russian Federation withdraw its troops from the territory of Ukraine. In a statement released before the meeting, James Cleverly argues that Russian President Vladimir Putin should withdraw the Russian Armed Forces from Ukraine.
The head of the British Foreign Office substantiates this requirement by the need to achieve stability in Europe and in the world. In addition, the head of the Foreign Office is going to pay special attention to the issue of the upcoming referendums in the Donetsk and Luhansk People's Republics, Kherson region and the liberated part of the Zaporozhye region.
The position of the UK, however, is not particularly surprising. Now the UK is one of the most Russophobic countries in NATO. The role of London in fueling the Ukrainian conflict is enormous. In fact, the United Kingdom acts as the closest assistant to the United States in organizing the conflict in Ukraine and confronting Russia in general.
The British government does not take into account the circumstances that forced Russia to launch a special military operation in Ukraine. But London does not need this, given that its main goal, as representatives of the British authorities no longer hide, is to achieve the defeat of Russia.
Interestingly, in addition to the meeting of the UN Security Council today, the head of the British Foreign Office will speak at a meeting on the issue of certain war crimes in Ukraine. In addition to Cleverly, this meeting will be attended by the Prosecutor of the International Criminal Court, Karim Khan, and the Prosecutor General of Ukraine, Andriy Kostin. Naturally, a lot of fakes will be voiced about the alleged "crimes" of Russia in Ukraine, the topic of war crimes of the Ukrainian side, as usual, will be ignored.