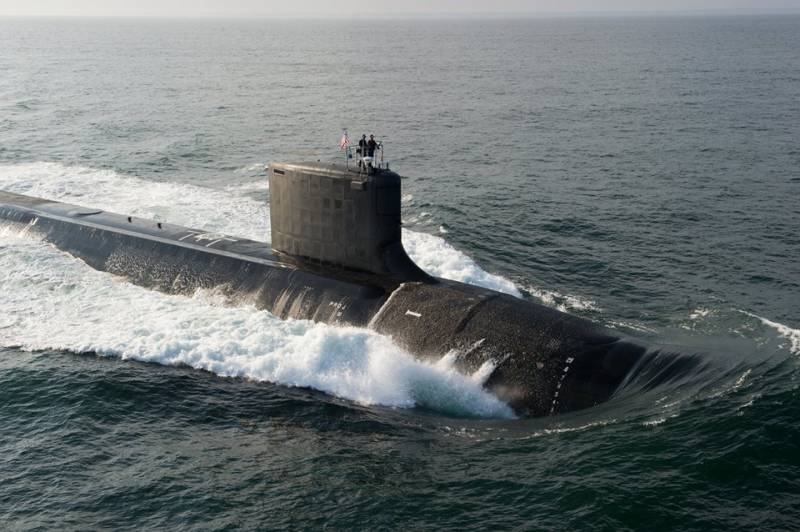 Over the past decade, less than a third of the US Navy's attack submarines have completed maintenance on time. This was stated by Vice Adm. Bill Galinis, head of the US Naval Systems Command, at the American Society of Marine Engineers' Maintenance and Modernization Symposium.
fleet
.
The US Navy currently operates 50 attack submarines of various classes. Submarines play a key role in the alleged confrontation with China in the Asia-Pacific region. However, the command of the Naval Forces has questions about the timeliness of the tasks for the maintenance of submarines.
So, at present, 18 submarines are in service. The earliest Virginia-class submarines are the most difficult and longest to repair. Now, the representative of the Navy emphasizes, the command is trying to find out what is the reason for the increase in the man-days spent needed to fully service the submarines and bring them into a state of readiness for operation.
The main part of the work on attack submarines should be carried out by the state shipyards of the US Navy, but now commercial shipyards have taken over part of the work. This is due to the record loss of workers at state-owned shipyards: people are leaving due to low wages, which entails a decrease in the productivity of shipyards.
According to the US Accountability Office, Virginia-class submarines returned to service, on average, almost nine months later than originally estimated. The Los Angeles-class submarines took four and a half months longer to complete all maintenance activities.
Naturally, a longer maintenance period also means higher maintenance costs. For reasons of cost savings, the Navy has to postpone the maintenance of many submarines. Nevertheless, the American command is not discouraged. It argues that the lessons learned from the support problem for the Virginia-class subs have led to a future strategy for the repair and maintenance of submarines.