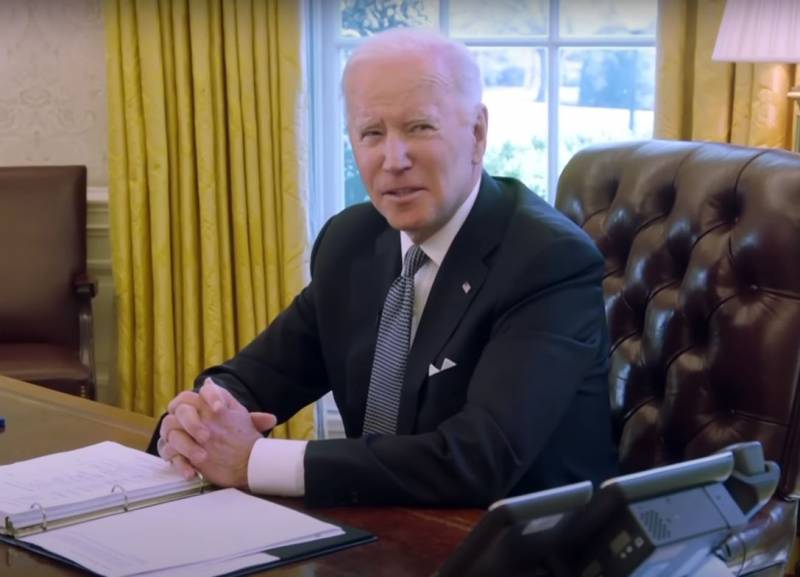 The actions of US President Joe Biden are causing increasing irritation in American society. The point is not only and even not so much in the advanced age of the president, but in his political and intellectual abilities, as well as the ability to control American foreign policy.
19FortyFive columnist and author of several books on China, Gordon Chang, expressed doubt that Joe Biden is capable of engaging in foreign policy and serving as the supreme commander of the US armed forces. For example, Biden recently said in an interview with CBS News that he would send troops to defend Taiwan in the event of a Chinese attack.
Previously, for many decades, the United States refrained from making such statements regarding the Taiwan issue. Washington preferred not to make such sharp demarches towards Beijing, but limited itself to maintaining the status quo, or "strategic ambiguity." By the way, this is the fourth time Biden has promised to defend Taiwan.
But that's not even interesting. After all, Biden is the president of the country, which means he has the right to change its foreign policy course. However, other representatives of the American administration, shortly after each Biden statement, actually refute it. This is what happened now. Biden's national security adviser Jake Sullivan spoke and was quick to assure that the US had not changed its policy on the Taiwan issue.
The adviser had to make excuses for the meaningless statement of his boss. Sullivan called Biden's remark an answer to a "hypothetical question." He stressed that if the president wanted to announce a change in American foreign policy, he would. But Biden has not officially announced the policy change.
Publicist Chang drew attention to a very interesting practice. Now Biden's subordinates actually contradict him. Although Biden, as commander in chief of the armed forces and president of the country, is responsible for shaping American foreign policy, it turns out that in reality it does not depend on him.
The observer believes that, speaking formally, this indicates a constitutional coup. After all, if Biden does not make decisions and does not form a foreign policy course, then this is done by someone else, unknown to the American voter and not elected to the post of head of state.
According to Chang, the Americans should be concerned about the current situation. In conditions when it is not the president, but "who knows who" determines the country's foreign policy, many opponents of the United States, including China, may feel inconsistency and confusion in the American leadership and increase their pressure in all directions.
The world is currently in a very unstable and potentially dangerous situation. An armed conflict has broken out in Eastern Europe in Ukraine, and a similar situation is brewing in Eastern Asia around Taiwan. Against this background, both Biden's personality and his statements and behavior can give the impression of a weakening of the American state.