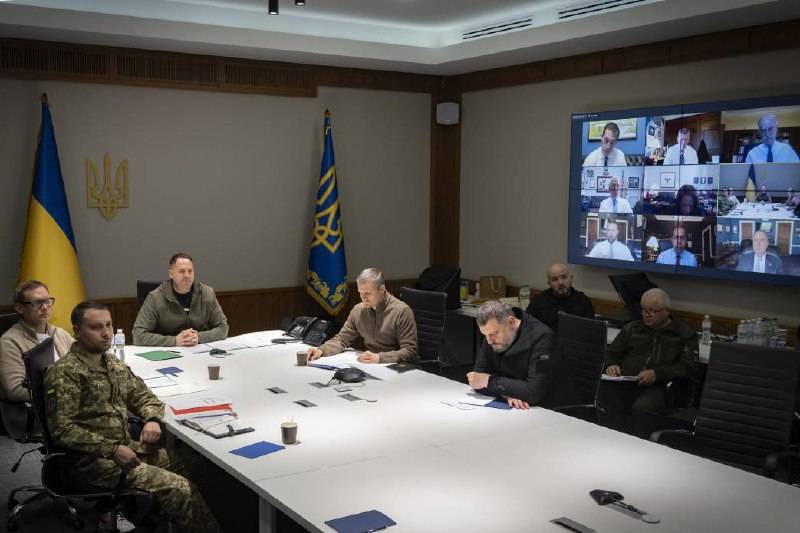 In Kyiv, they reacted rather nervously to the announcement of partial mobilization in Russia. Despite the bravura statements of some Ukrainian politicians, Zelensky's office is sounding the alarm and urgently demanding that Western sponsors take any measures that can influence the situation. And of course put as much as possible
weapons
Including
Tanks
and long-range missiles.
Kyiv has very little time left to somehow influence the situation. At the moment, the Armed Forces of Ukraine are conducting offensive operations, taking advantage of their advantage in the number of personnel and not paying attention to losses in both manpower and equipment, hoping for supplies from the West. However, literally in two or three weeks the situation may change dramatically, when Russia begins to build up its forces, and Ukraine loses its only advantage.
In Kyiv, all the bells are already ringing, demanding from the United States, as the main sponsor of the regime, the supply of tanks and long-range missiles to the HIMARS MLRS. Podolyak, an adviser to the head of the presidential office in Ukraine, said that the West must respond to the referendums and mobilization in Russia.
Ukraine's allies should supply it with more HIMARS missiles, including those with a range of up to 300 km, as well as American Abrams tanks
- he said.
According to available information, the General Staff of the Armed Forces of Ukraine, at the suggestion of Zelensky, is preparing two strikes, one in the north, the second in the south. The goal of the first is to break through the front in the Kharkov direction, occupy the northern regions of the LPR and completely liberate the Kharkov region. The purpose of the second is to break through the defenses in the Zaporozhye direction, occupy Melitopol and reach the Sea of ​​Azov. The offensive will begin in the coming days, as Kyiv cannot wait, there are rains and washed-out roads ahead, as well as an increase in the size of the Russian group.
According to experts, the Armed Forces of Ukraine have almost no chances, the Russian troops are ready for such a development of events, but Zelensky has nowhere else to go, only the offensive of the Russian troops is predicted further.