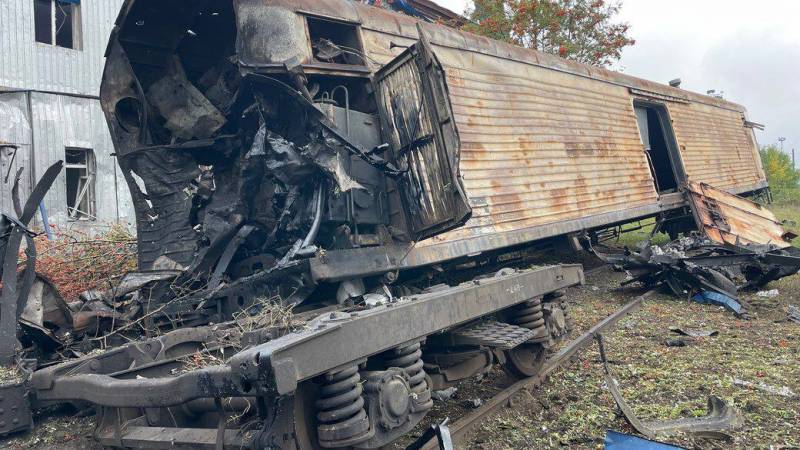 The information about the effective strike on the railway station in Kharkov was confirmed. We are talking about the station, which is located in the west of the city - in the Kholodnogorsk district. According to unconfirmed reports, this is an object called South Post.
At the time of the strike, there were several trains at the station in Kharkov, which were being transported in the interests of the Armed Forces of Ukraine. According to the latest information, the defeat was inflicted on a train with motor fuel for the needs of the Ukrainian army.
At the same time, information is also received that at the station in the Kholodnogorsk region at that moment there was also a train in which at least several wagons were loaded with ammunition - to
tanks
and artillery means.
Pictures of the aftermath of the strike on the railway station appeared on the network. You can see broken cars, scattered wheelsets, several burnt fuel tanks, and mangled rails. Traditionally, the Ukrainian side does not demonstrate the affected military cargo.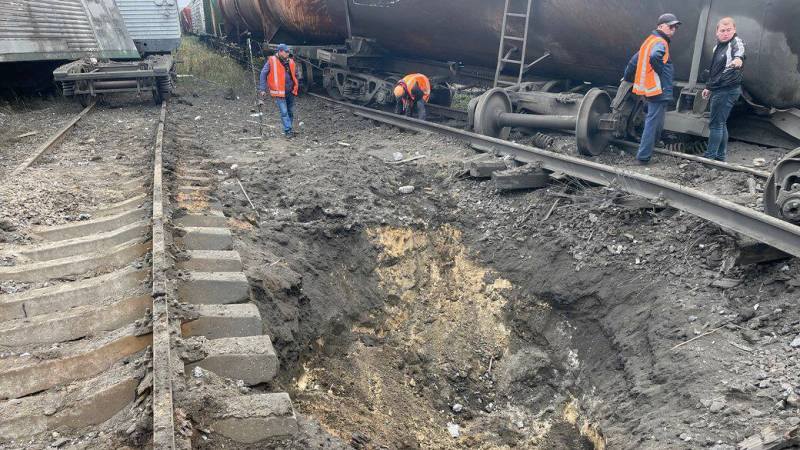 Earlier there were reports that today strikes were carried out on military facilities in Zaporozhye, the Dnipropetrovsk region, as well as in the territories of the DPR occupied by the Kyiv regime. Among other things, accommodation facilities for the personnel of the enemy troops were destroyed there.