The article is posted on the rights of information cooperation.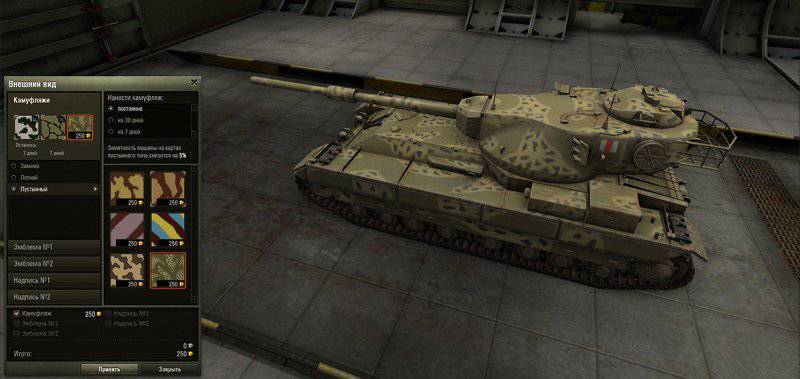 Her Majesty's technique will break into the battlefields in the 8.1 update.
4 October 2012 - Wargaming, a world-renowned publisher and developer of online games, is announcing the 8.1 update for the World of Tanks tank MMO action game, which will begin the actual invasion of British vehicles.
Players will have 22 steel cars to choose from, from the miniature sandbox resident Vickers Medium Mk I to the awesome top heavyweight FV 214 Conqueror. On the way to the tenth level, players will have the opportunity to try out a series of universal
tanks
Centurion, evaluate the capabilities of the Matilda models and experience the original Churchilli.
"It is the UK that we owe to the appearance of the first tank in the world, so entering this nation into World of Tanks was one of the most important steps for us all the time we worked on the game," said Mikhail Zywiec, the producer of the project. - One can say one thing about the "British" - their guns are as formidable as their appearance, so be prepared for the arrival of a very serious rival. "
The game will have three branches of British technology - maneuverable light and medium tanks, as well as armored and heavily armed heavy vehicles. Fighter tanks and art-SAU will be added with one of the next updates.
In addition to the new line of tanks, the 8.1 version will present an updated lighting model for five combat locations (Province, Al-Halluf, Dragon Ridge and Monastery) and premium vehicles SU-122-44, Pz IV Schmalturm VI and Panther-M10.
About Wargaming
Wargaming is one of the world's largest publishers and developers in the free-to-play MMO market. The company was founded in 1998, and during that time managed to turn from a group of enthusiasts into an international corporation with 1000 employees worldwide and has released more 15 games.
Wargaming is currently working on a military series of MMO games dedicated to tank, air and sea battles of the mid-20th century. The company's flagship project, a tank action World of Tanks, managed to win numerous awards from leading gaming publications and become one of the most successful MMO projects. The World of Warplanes air force is on the list of the most anticipated releases of 2012 of the year. of battleships dedicated to warships, scheduled for 2013 year.
In June, 2012, Wargaming announced Wargaming.net service, which will become the center of a new gaming universe, uniting all MMO-projects of the company on www.wargaming.net.
More on
www.wargaming.com