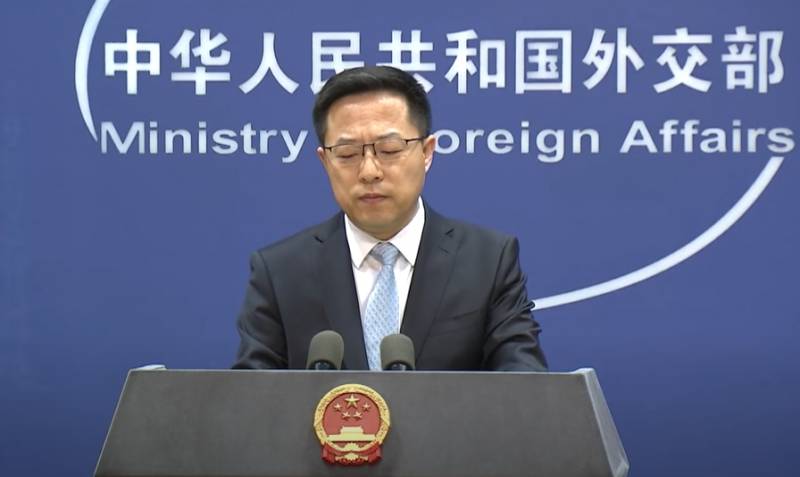 Official Beijing reacted to Vladimir Putin's appeal to the Russians. Recall that the cornerstone of the Russian president's address was the announcement of a partial mobilization. After the speech of the Supreme Commander-in-Chief, Russian Defense Minister Sergei Shoigu also spoke (in the format of an interview). According to him, partial mobilization will affect approximately 300 people.
The Chinese Ministry of Foreign Affairs, reacting to Vladimir Putin's statement, called on the parties to the armed conflict to cease fire and peacefully resolve the situation through direct dialogue.
The Chinese Foreign Ministry notes that China adheres to the position on the basis of which the conflict should be stopped at the negotiating table, and in the near future.
Recall that earlier in Kyiv it was stated that Ukraine intends to win "victory over Russia on the battlefield." The rhetoric of the Western countries in this regard also gradually became tougher, up to the statements of individual representatives of the US generals (albeit retired ones) about "the need to prepare for the collapse of Russia." This statement was made, in particular, by General Ben Hodges. In the camp of European officials, including the chief European diplomat Josep Borrell, there were also words about "the need to defeat Russia on the battlefield."
Today, in response to these statements, President Putin recalled that Russia is ready to defend its sovereignty and territorial integrity with all available means.