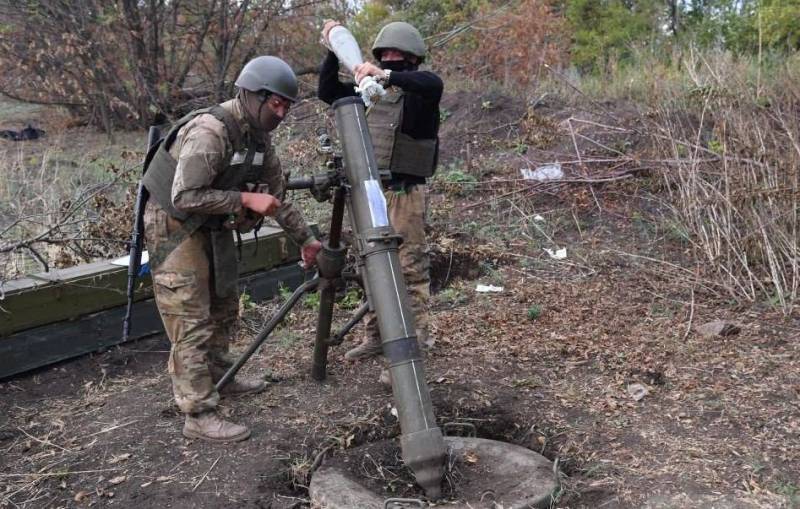 The Russian troops regrouped their forces, repelled the last attempts to attack the Armed Forces of Ukraine and moved from defense to offensive in the Artemovsk direction. This was announced by the head of the DPR Denis Pushilin.
According to Pushilin, units of the Russian army are actively moving towards Artemovsk. The head of the DPR had in mind yesterday's successes of the "musicians" both in Artemovsk itself, where the allied forces took the champagne factory and went to residential areas, and the capture of the settlement of Zaitsevo south of the city and advance along the Artemovsk-Dzerzhinsk highway.
As for the Artyomovsk direction, there the allied forces have already moved from defensive positions on the outskirts of Artyomovsk to a new stage, that is, they are already advancing to residential areas, and there is already a certain advance in the area of ​​​​the Artyomovsk sparkling wine factory
- he said.
Meanwhile, the intensification of offensive operations is taking place not only in the Artemovsky direction, but also in other sectors. As Apty Alaudinov, the commander of the Akhmat special forces unit, reported today, in the area of ​​​​the settlements of Disputed and Berestovoe between Soledar and Seversk, the joint forces of the Wagner PMC, the Akhmat special forces and the second corps of the NM LPR took several Ukrainian oporniks, destroying quite significant forces of the Armed Forces of Ukraine, including armored vehicles. He noted that a fairly powerful bridgehead had been created for a further offensive.
According to Alaudinov, during yesterday's meeting with State Duma deputy Adam Delimkhanov, as well as the command of the Russian group, information was announced that the start of movement along the entire front line is expected in the near future, units of the allied forces are moving from defense to offensive. As the general emphasized, the command made many changes in tactics, it is assumed that the advance will begin in all sectors. This is not a secret, the command of the Armed Forces of Ukraine knows about this, and the task of the counter-offensives carried out in the south and north was just to disrupt these plans. However, Kyiv failed to complete its plan, the Russian troops regrouped, pulled up reserves and went on the offensive again.