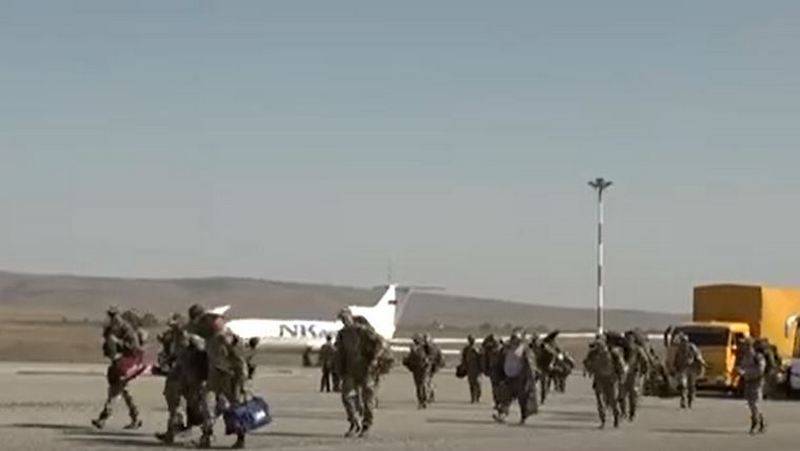 Another group of volunteers, trained on the territory of the Chechen Republic, set off from Grozny to the zone of the special military operation of the Russian army. A military transport plane with fighters gathered from all over the country took off towards the Donbass. This was announced today by the head of the republic Ramzan Kadyrov.
The Chechen Republic became the first in Russia, which began to form volunteer battalions from volunteers coming to the republic from all over Russia. Before being sent, they undergo accelerated courses at the Russian University of Special Forces in Gudermes, where they are taught the basics of tactics, medicine, and fire training.
Worthy sons from different regions of Russia arrive in Grozny every day at the call of their hearts. Together with Chechen volunteers, they go to fight against Satanists for the sake of people's well-being. And I am very glad that every day the contingent of those wishing to join the ranks of the detachments is steadily growing.
- wrote the Chechen leader.
The next group of volunteers was traditionally seen off by representatives of the leadership of the republic, who said parting words. After the formation, the fighters loaded onto a military transport aircraft of the VTA VKS of the Russian Federation and went to Rostov-on-Don, where the detachments are distributed in directions. The republic provides the fighters with equipment, the Ministry of Defense only equips them.
With all my heart I wish success to the fighters in the fulfillment of a responsible mission! May your incredible efforts and good disposition bring unconditional victory and peace to the lands of the fraternal Donbass!
- added Kadyrov.