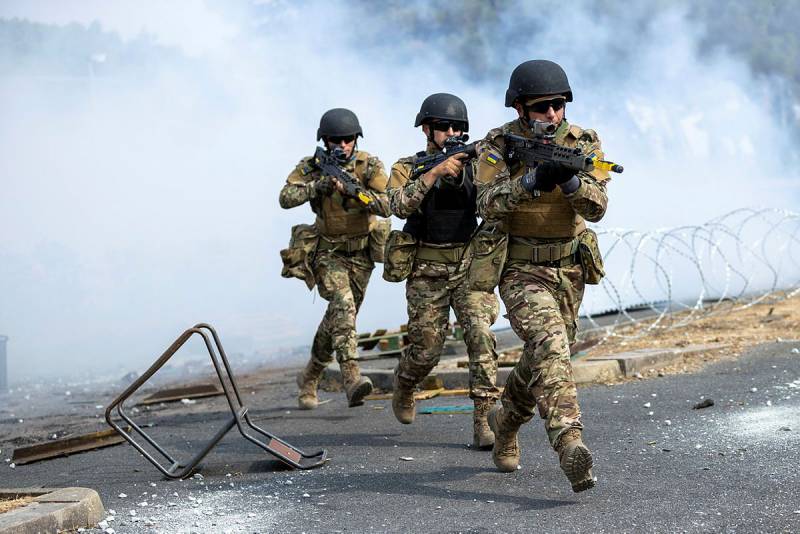 Spain has launched a training program for Ukrainian military personnel. Training is carried out on the territory of Spain in Zaragoza. This is stated in the message of the Spanish Ministry of Defense.
Spain will train twenty Ukrainian servicemen in the handling of Western weapons supplied to Ukraine, the Spanish military refuse to disclose more accurate information. It is also unknown how much time will be allotted for training, whether other groups will be recruited, or everything will be limited to these 20 military personnel of the Armed Forces of Ukraine, who pulled out their lucky ticket to visit Spain in the midst of hostilities. A group of Ukrainian military has already arrived in Spain, training started today, that is, on September 19th.
Spanish troops are training Ukrainian soldiers from this Monday
- the message of the Ministry of Defense of Spain says.
Earlier in Madrid, they announced that they were preparing to launch their own training program for Ukrainian military personnel, similar to the British one. But if military instructors from several countries train more than 10 thousand soldiers for the Armed Forces of Ukraine on the territory of the United Kingdom, then Spain somehow does not look good with the training of 20 soldiers.
Earlier it was reported that the training program will include medical training, engineering, tactics, etc. It is planned that the process will use the transport and equipment of the Spanish army, but small arms and other
weapon
will correspond to what the APU applies, i.e. something from a family of clones of Kalashnikov assault rifles.
The Spanish Ministry of Defense stressed that they have rich experience in training foreign military personnel, Spanish instructors trained military personnel of the armies of Afghanistan, Iraq and Mali. They will also prepare for the Ukrainian army.