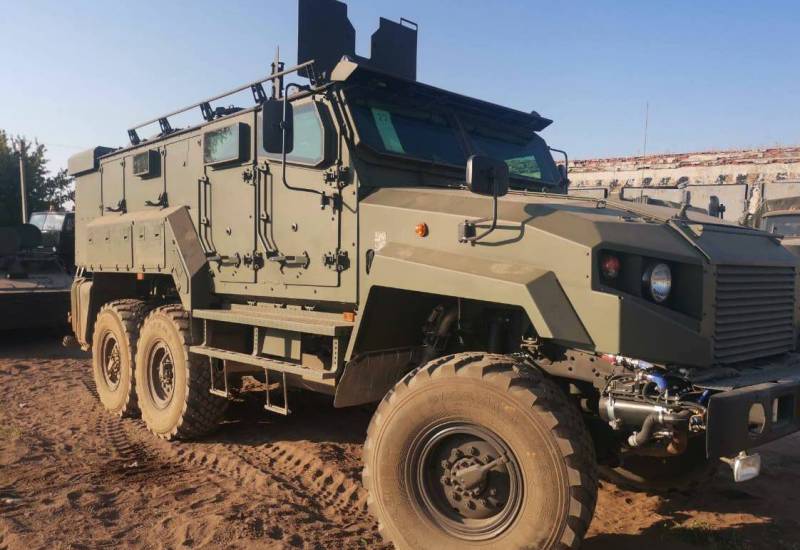 Volunteer battalion "Alga", formed in Tatarstan, received a batch of armored vehicles "Akhmat", which will go to the zone of the special military operation.
In Tatarstan, two volunteer battalions, "Alga" and "Timer", were formed from the inhabitants of the republic, the number of formations is not disclosed, but judging by publications in the Tatar press, each battalion has at least 400-500 people. The "Alga" battalion was formed first, it is already sent to the NVO zone. Apparently, the Akhmat armored vehicles were received before shipment. The number of transferred armored cars is not reported. It is also unknown whether the second battalion will receive armored vehicles, there are no reports on this topic.
The developer and manufacturer of the Z-STS Akhmat armored car, which got its name from the light hand of Ramzan Kadyrov, who purchased a batch of armored cars for security officials from Chechnya, going to Ukraine, is the Remdiesel enterprise located in Naberezhnye Chelny in Tatarstan. And it would be strange if the armored cars produced in the republic were not received by Tatarstan volunteers. As the company itself recently stated, the production of Akhmat armored vehicles has recently increased fivefold.
Armored car "Akhmat" 6X6 was developed in a short time for use in the conditions of the Northern Military District. For the armored car, a frame from a serial car was used, on which a "superstructure" is installed with protection similar to the Typhoon armored cars, which corresponds to class 5 GOST R 50963-96 (holds a 7,62 mm caliber bullet). The bottom is V-shaped, can withstand up to 6 kg of TNT. Safety chairs.
The armored car is designed to transport military personnel, but can be used as an ambulance, the possibility of placing an ambulance stretcher is provided for by the design. Designed for 10 people, including the crew, there is a hatch to accommodate the shooter.