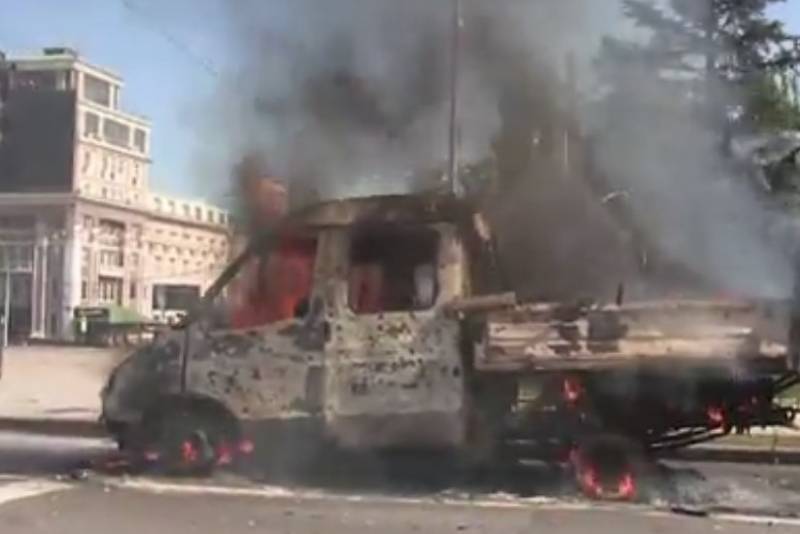 Today, the Armed Forces of Ukraine carried out a series of attacks on the central part of Donetsk. The next shelling began at 14.45. Residents hope that this day is the last.
Mayor Aleksey Kulemzin informed citizens about the resumption of fire on the city by the Ukrainian military on his Telegram channel.
Ukrainian punishers at 14:45 again began shelling the Voroshilovsky district of Donetsk. The data is being specified. The shelling continues! Do not leave shelters, do not go outside!
- He wrote.
The consequences of previous attacks by the Armed Forces of Ukraine have already begun to be eliminated by Donetsk public utilities.
Also according to the information
RIA News
, representatives of the DPR in the JCCC launched an investigation. They found that the Ukrainian military used NATO ammunition. In particular, some of the fragments found belonged to shells from the French-made Caesar howitzer.
Daytime shelling of Donetsk fell on the very center of the city: Lenin Square, Drama Theater, Pushkin Boulevard. There were hits in the main post office, the administration building of the Voroshilovsky district. Immediately after the shelling, a correspondent of the newspaper appeared at the scene
"News"
Valentin Trushnin, who described the consequences of the terrorist attack of the Armed Forces of Ukraine.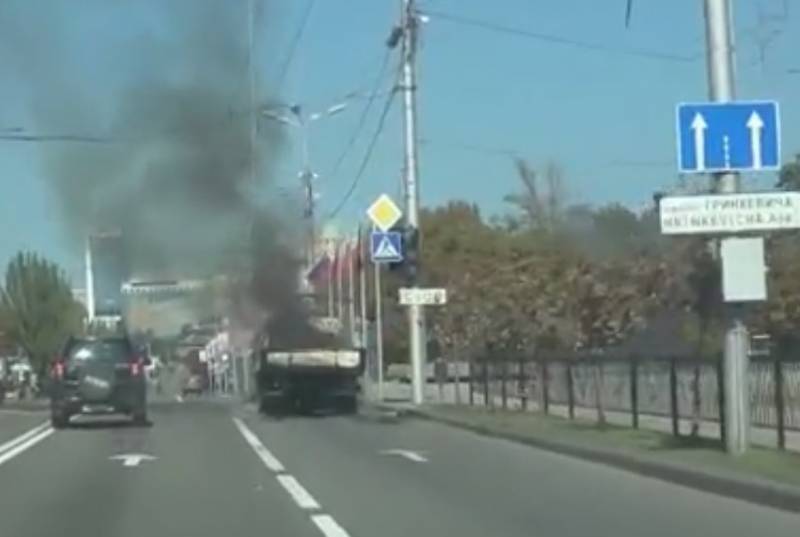 He notes that with a high degree of probability, the Donetsk Drama Theater was the target of the aggressor, since three shells fell a few meters from each other next to it.
It should be noted that Pushkin Boulevard is a favorite vacation spot for Donetsk residents, where they often take walks with their children. During the shelling, passers-by hid in the cafes located here.
Unfortunately, at least four people died.
Commenting on what is happening, the mayor of Donetsk emphasized that this area does not have the slightest military significance.
There have never been military units, military formations, warehouses here and close.
weapons
or some arrangement of parts. It was an ordinary day for the warring city of Donetsk
- he said.
Also today there was a message about five explosions in Melitopol. Volodymyr Rogov, a member of the main council of the Zaporozhye administration, spoke about them in his Telegram channel.