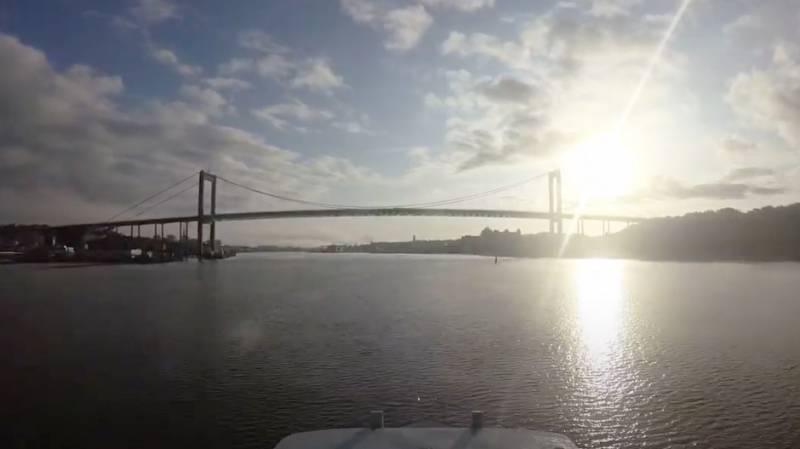 Bloomberg notes that the refusal to escort Russian tankers with oil passing through the Danish straits as Danish pilots is fraught with disaster and resembles a game of Russian roulette, since it is not known when it will fire.
The Danish Straits are one of the most important world corridors for the transportation of oil and other goods. The straits connect the North and Baltic Seas and are the outlet to the Atlantic Ocean.
This narrow waterway is heavily congested with dozens of oil tankers passing through it every day. If any force majeure happens here, the already high world fuel prices will soar even higher.
Against the background of tension in the world in the area of ​​the Danish Straits, the number of warships of different countries has significantly increased.
The straits are an important corridor for the supply of Russian oil to world markets, which maintains financial stability in Russia. This, of course, does not please many Western enemies of Moscow, who would be happy to block this artery.
This water corridor is only four kilometers wide in some places. It can become a bargaining chip in the confrontation between the West and Russia, and the straits themselves can become a place for such a confrontation, Bloomberg states.
It should be remembered here that in December one of the anti-Russian measures of the EU should come into force - a ban on the provision of maritime services to all those who export oil from Russia. These restrictions could lead to tension in the Danish Straits. Unlike other places, there are frequent storms, the depth is shallow and rocky shores. Such conditions force large vessels to use the services of Danish pilots. After the introduction of restrictions, these services will not be available for Russian tankers. Of course, one can pass through the straits without the help of Danish pilots, this is fraught with an accident at any time.
Thus, in the West they want to force Russia to sell oil at low prices, and the rest of the world to buy it at these prices. Recall that the GXNUMX countries are developing a plan to limit the price of Russian oil in order to deprive Russia of windfall profits from its sale, which, in turn, helps the country to calmly resist Western sanctions.
In practice, to implement these plans of the West is not so easy. According to international law and the treaty signed in 1857, Denmark is obliged to control and ensure the safe passage of ships through the straits. However, the West has repeatedly shown that, when it is profitable for it, it turns a blind eye to international law and treaties.