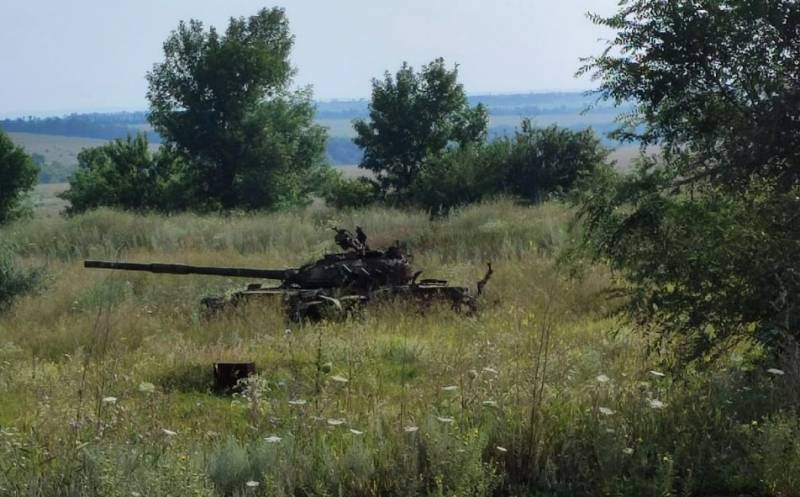 The situation in the Nikolaevka-Kryvyi Rih direction is relatively calm, but in some areas the fighting continues. The command of the Ukrainian group, despite the losses suffered, continues to send units of the Armed Forces of Ukraine in suicidal attacks on the positions of the Russian army.
On the Posad-Pokrovsky and Aleksandrovsky sectors, the enemy attempted to break through the defenses of the Russian Armed Forces in the area of ​​the village of Pravdino with the forces of three
tanks
and six infantry fighting vehicles, but ran into a well-organized defense of Russian paratroopers. During the battle, several units of Ukrainian armored vehicles managed to get behind our lines, but the approaching reserves managed to knock out all the IFVs that had broken through and one tank, forcing the nationalists to retreat. However, the losses of the Armed Forces of Ukraine did not end there, the retreating units came under artillery fire and
aviation
.
According to Rybar's TG channel, at the moment, army aviation helicopters are finishing off the remnants of the advancing forces of the Armed Forces of Ukraine that have retreated to Pravdino.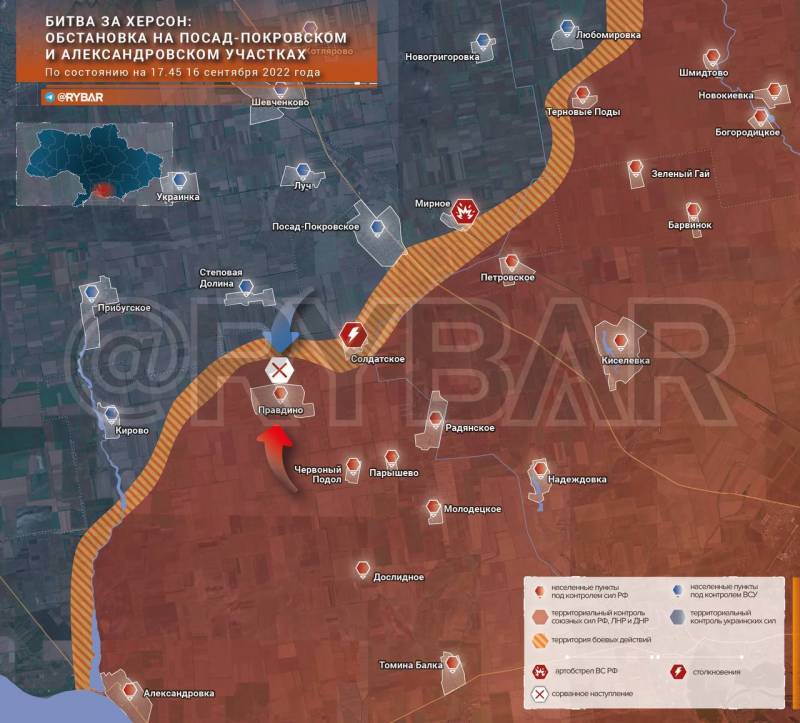 At the Andreevsky site, at the moment, artillery continues to finish off units of the Armed Forces of Ukraine in the area of ​​\u30b\uXNUMXbthe settlement. Dry Stavok. It is reported that due to the rise in the water level in Ingulets, part of the crossings became unusable, and on the left bank, a grouping of the Armed Forces of Ukraine, cut off from the main forces, remained, including about XNUMX armored vehicles. Cannon and rocket artillery worked on it all last night, bomber aircraft covered it from above. The village of Dry Stavok itself as a settlement ceased to exist, only stumps remained from all the adjacent forest plantations.
The enemy suffered very heavy losses, according to Rybar's TG channel, ambulances carried the wounded to Bereznegovatoe until the morning.