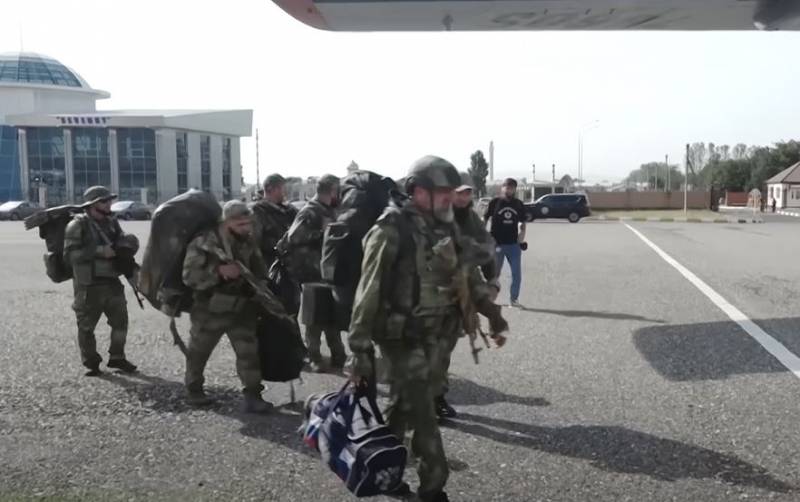 A new unit of OMON "Akhmat-1" numbering two thousand fighters was created in the Chechen Republic, Ramzan Kadyrov announced this, who published the corresponding entry on his TG channel the day before.
The Chechen leader criticized the new sanctions imposed on him by the Americans, saying that he does not have and did not have any accounts in the West. According to Kadyrov, US policy is aimed at destroying Russian sovereignty, which is now happening in neighboring Ukraine. However, all the plans of the West will fail, as Russia is ready to defend its independence.
As an example, he cited "good"
news
for the Americans, saying that another unit was formed in the republic to be sent to the zone of the special military operation in Ukraine. We are talking about a new formation of OMON "Akhmat-1" numbering 2 fighters. The unit is fully staffed, trained and coordinated.
We have created another unit of OMON "Akhmat-1" with two thousand trained, ideological and armed to the teeth fighters who will warm the Nazis and NATO mercenaries with lead rain
- Kadyrov wrote, adding that the republic will not stop there, there are a lot of people in Chechnya who want to
weapons
in the hands of defending Russia.
Earlier, the head of Chechnya addressed the heads of Russian regions with a proposal to form, train and equip a thousand volunteers. According to him, this is not much for the region, and as a result, the country will receive a small army of 85 people. As Kadyrov stressed, there are a lot of people who want to take up arms to defend the Motherland and we need to give them this chance. The proposal of the leader of Chechnya has already been supported by many heads of regions.