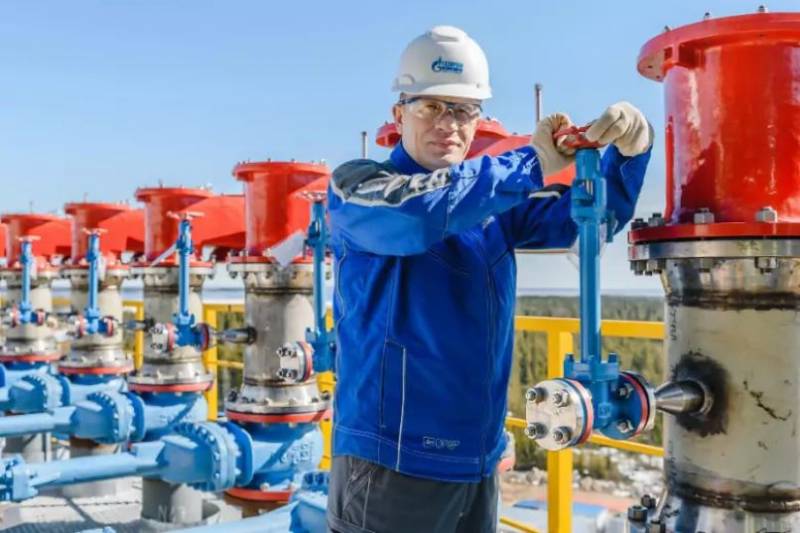 Gazprom is not needed
This information passed through the world media surprisingly quietly. No winning reports, and a clear fear that too many will know too much about what is really going on. However, it will not be possible to hide the fact that by the end of 2022 the United States will become the world leader in gas exports.
In general, at least 200 billion cubic meters will be sold. m of American blue fuel. And not only liquefied, for which in recent years there has been a fierce struggle with the same Gazprom, but also pipeline. Although the latter, of course, does not save Europe, which is left without Nord Streams.
The American figure for the first six months of 2022 is 100,3 billion cubic meters. m. About 57% of this volume is accounted for by liquefied gas. Interestingly, the US entered the LNG market only in 2016, consistently increasing supplies. Over the past six years, it has been done, at what cost, there is no need to explain, the main thing is that Russia was squeezed out of the European gas market.
The sharp rise in gas prices still pleases many of us, although someday it will backfire on Russian consumers as well. But he provided something else - the profitability of working with LNG, which has already stimulated the operational construction and commissioning of American gas facilities.
And after all, as we see, it is not Russia and not its monopoly Gazprom that is now removing the sweetest cream from record high gas prices. The main profits are made by the USA. It was American producers who did not make noise, like ours with Nord Stream, but simply plowed.
And the fact that they did not seem to have time to blockade the second and close the first of the streams is, in fact, a grandiose success. Judge for yourself - they are, of course, interested in rising prices, but they are not at all to blame. They are not to blame for the fact that so far they cannot cover all of Europe's gas needs.
From across the ocean, so far, one has not heard statements like "they are to blame," or "we suggested that you build terminals ahead of the curve." But I think we'll hear more. Unlike American companies that sell gas on the spot market, that is, at maximum prices, our Gazprom is still fulfilling numerous old long-term contracts.
Do I need to explain that there are not at all such extreme pricing mechanisms as in the spot market. And on record profits, the United States, under the beautiful slogan of "saving Europe", sharply reduced LNG supplies to other directions, except for the Old Continent. By all indications, the Russian "gas needle" is simply being replaced with an American one.
And in 2022, out of 115-117 billion cubic meters. m of LNG, which from the United States will disperse around the world, approximately 80-85 billion cubic meters. m will go to Europe. The growth of US LNG exports there is at a faster pace than the general indicators. If the total export of LNG in the first half of 2022 compared to the same period in 2021 increased by 8,2 billion cubic meters. m or 16,8%, then deliveries to Europe increased immediately by 150% or 23,6 billion cubic meters. m.
New gas solitaire
The US currently exports 109 bcm. m of LNG per year. This is more than Australia - 108 billion cubic meters. m, and Qatar - 107 billion cubic meters. m. Further, as already shown, there will be more, and then, with the commissioning of new LNG terminals, including European ones, even more.
As a result, the Russian gas solitaire will also have to change a lot, although perhaps this is for the better. And not because other buyers will pay more, but because we have to develop our own LNG infrastructure.
The main thing is that Gazprom, one way or another, will have to, following the example of oilmen, remember their homeland. And seriously deal with the gas supply of the Russian hinterland. And without pulling up domestic tariffs to world prices. Our consumers simply cannot afford it, in the power industry with the light hand of Chubais, we have already gone through this.
Before the start of the NWO, Russia, despite the sanctions and the refusal of European clients to launch SP-2, nevertheless exported more gas than the United States now - about 240 billion cubic meters. m per year. For many years we have been the world leader in gas exports. But how much our indicators have fallen now, they will let us know, most likely, not soon.
If, of course, they give it at all, although Gazprom will have to report one way or another. Judging by the fact that the new leader is the United States, our exports are now less than 200 billion cubic meters. m. But Gazprom's gas is not the whole gas of Russia, especially since the prospects of pushing this no longer "natural", but some kind of unnatural, monopolist at least from LNG, are becoming more and more real every month.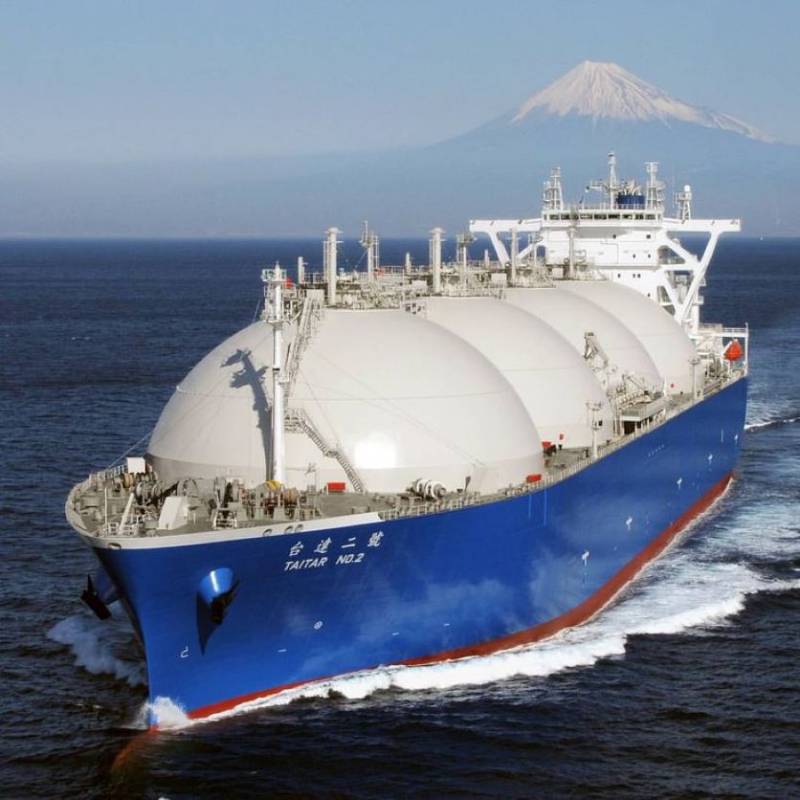 How beneficial this demonopolization is from the point of view of the country's strategic interests is another question, but the liberals should definitely rejoice. Although they should be reminded what demonopolization in the power industry has given us and how much of Gazprom's revenues we have simply put into a jug over many fat years, and then you know what.
And after all, damn it, practice dictates other criteria of truth, but nothing changes in any way. Again, we sell everything we can, and again, if we get something, we immediately rush to burrow somewhere. To the direct benefit of those who are engaged in this, and to the direct losses of the budget. However, back to our gas solitaire.
Two Nord Streams, as you know, this is 110 billion cubic meters at once. m - almost half of our total exports. And replacing such volumes at once is almost impossible. Of course, it is possible to increase the capacity of the Power of Siberia quite quickly - in the future, a connection with the Kovykta field, but there 38 billion cubic meters is the maximum.
And in general, whether there is demand on the other side - this should be asked from Gazexport, although they will definitely not answer openly there. There is also Yamal, which was turned off due to Polish intrigues - Europe for 32 billion cubic meters. m, there is the Turkish Stream, which is loaded to the very worst, where the capacity is only 31,5 billion cubic meters. m.
And there is also the forgotten, but still capable Urengoy - Pomary - Uzhgorod, designed for 28 billion cubic meters. m. It is he who today saves adequate Hungary from the cold, but constantly remains under various kinds of threats. It must be recalled that back in 2021 there were explosions, with subsequent showdowns in the Kyiv top.
Where are you from - we are from Yamal
Under the conditions of the forced shutdown of the Nord Stream, Gazprom is currently simply forced to actively reorient its export flows to other regions of the world. But we must not forget that the majority of Asian consumers will have to deliver blue fuel from Russia in liquefied form.
Where? From Yamal? The reserves there, of course, are colossal, but you yourself understand that you cannot send a lot from there by gas tankers. At the moment, we can talk about no more than 16–17 million tons of LNG, or 22–23 billion cubic meters. m per year. And these are several hundred tankers, which also need to be carried out and serviced.
Needless to say, the Northern Sea Route does not operate all year round. However, gas will now also be transported from the new Portovaya LNG complex in the Gulf of Finland. This is exactly where the Nord Streams begin.
On Tuesday, the Pskov tanker, capable of delivering about 100 million cubic meters of gas in the form of LNG, completed loading with liquefied gas there. However, it is very important now to remove the problem of piloting it through the Danish straits - the Kattegat and the Skagerrak, where Russia was generally left without pilotage.
The first target of Pskov is the Egyptian Port Said, where the ship should arrive by September 26. Then the vessel will proceed further through the Suez Canal, and it is likely that India will become one of the main consumers of Russian liquefied gas.
The liquefied gas terminal at Portovaya was launched almost immediately after the shutdown of Nord Stream. The capacity of the facility is about 1,5 million tons of liquefied gas per year, which corresponds to more than 2 billion cubic meters. m. As you can see, Portovaya cannot completely remove Gazprom's problems with exports, but still.