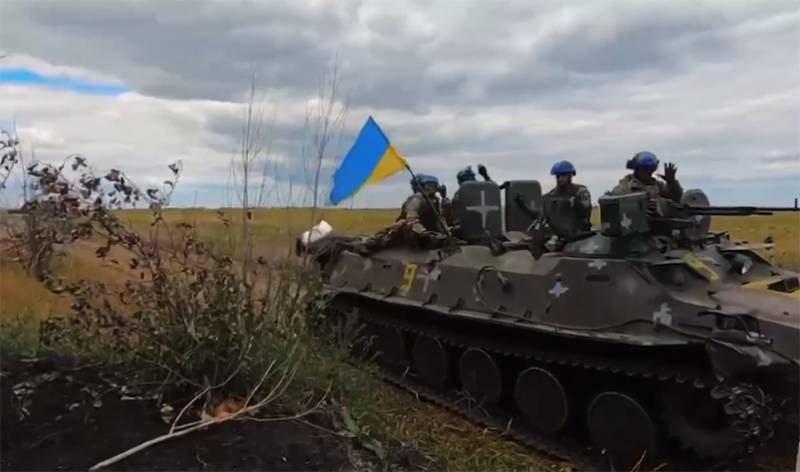 Eberhard Zorn, Inspector General of the German Armed Forces, shared his opinion with the journalists of the large German publication Focus, breaking out of the Western and Ukrainian mainstream. According to the head of the inspection service of the Bundeswehr, "everyone is just talking about the counter-offensive of the Ukrainian army," while he does not see a real counter-offensive of the Armed Forces of Ukraine.
Eberhard Zorn notes that those who talk about the counteroffensive today do not understand what this concept actually means.
Highest German officer:
We are talking, rather, about individual counterattacks, which are aimed at recapturing, recapturing some areas. There is no talk of pushing back Russian troops on a broad front.
According to Eberhard Zorn, we must not forget that if Ukraine has already carried out several waves of mobilization, then the huge Russian mobilization reserve is not involved at all. The German officer warns against taking those measures in which Russia would use this reserve.
At the same time, Zorn highly appreciates the local tactics of the Ukrainian troops. The inspector general of the Bundeswehr refers to this tactic as mobility, action in small areas without the use of large forces and means. However, such tactics, according to him, clearly do not fit with the term "counteroffensive."
Eberhard Zorn:
I would still be more careful in terms.
At the same time, Zorn added that if we increase the supply of weapons to Kyiv, then "Russia will not be able to take control of the entire Donbass."
German military official:
A few weeks ago, I was sure that the Russians would succeed.
Zorn added that it is also impossible to engage in hatred in this matter, since "Putin can quite unexpectedly open a second front, which will divert the attention and forces of the allies."