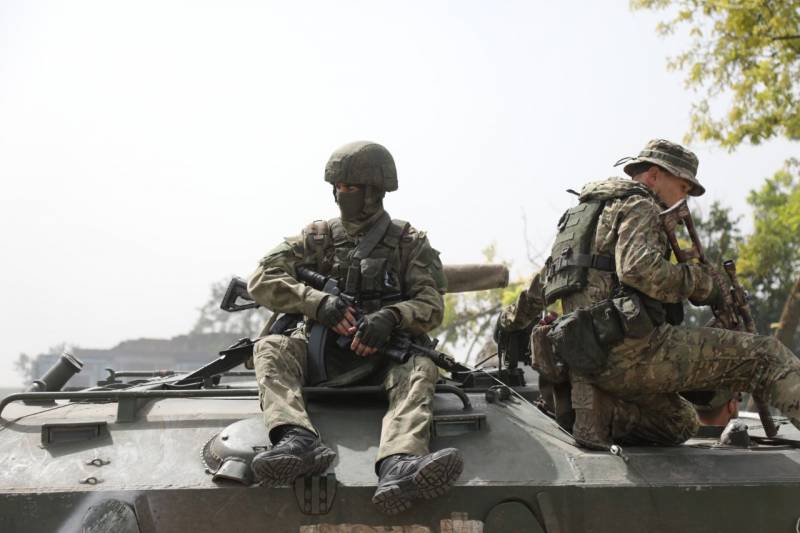 Russian military personnel will receive a new individual first-aid kit, the decision was made based on the experience of a special military operation in Ukraine. TsNIITochmash will develop a new first-aid kit.
The board of the military-industrial commission, having studied the experience of using the individual first aid kit (APPI), included in the Ratnik equipment set, came to the conclusion that it does not meet modern requirements. As stated, the new first aid kit will be developed based on commercial options.
As experts have established, in the Russian first-aid kit, accepted for supply in 2011, there are only four items: Esmarch's hemostatic tourniquet, dressing bag, sterile hemostatic dressing, and disinfectant (tablets). Whereas in the individual first-aid kits of the Ukrainian military there are 13 positions, where, in addition to dressings, there is a thermal blanket, special scissors, medical gloves, a card of the injured soldier and a waterproof marker for applying information.
Currently, the Russian military involved in the special operation in Ukraine mainly uses individual medical kits purchased at their own expense, produced by commercial companies. It is these first-aid kits that are planned to be taken as the basis of the new API for military personnel.
A number of first-aid kits, which are called "commercial", are being tested in combat conditions; on their basis, a general set of a new first-aid kit for the army, as well as for other law enforcement agencies, will be formed, taking into account the specifics of their actions.
- leads
Newspaper.ru
words of an informed source.