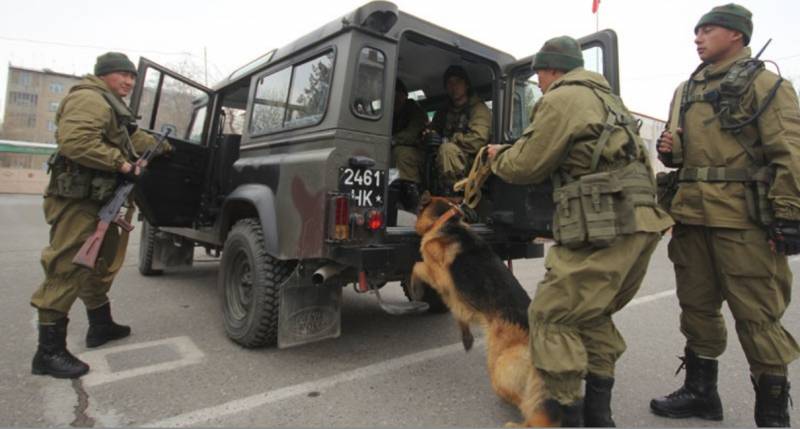 There are reports of an aggravation of the situation on the Kyrgyz-Tajik border. Has been applied
weapon
, with both sides accusing each other of committing provocations.
According to the official representative of the Border Service of the State Committee for National Security of the Republic of Kyrgyzstan, the Kyrgyz border guards discovered "provocative activity" on the part of the border guards of Tajikistan. It is reported that the Tajik border guards took up positions and prepared for battle in territories where they should not have been on the basis of previously reached agreements.
From the message of the PS of the State Committee for National Security of Kyrgyzstan about the outbreak of battle:
Not responding to the calls of the Kyrgyz border guards to leave this territory in Bulak-Bashi of the Batken district of the Batken region, the border guards of Tajikistan opened fire. In response, our border guards also opened fire.
Further, according to the Kyrgyz side, the Tajik border guards switched to the use of not only small arms, but also mortars. The head of the Batken border detachment left for the battlefield in the Bulak-Bashi area.
It is known that by now telephone conversations have been held between representatives of the border services of Kyrgyzstan and Tajikistan. In this case, the shooting periodically manifests itself again.
According to the latest data, a meeting of Kyrgyz and Tajik security officials is planned to de-escalate the conflict.
Recall that both Tajikistan and Kyrgyzstan are members of the EAEU and the CSTO.
PS Earlier it was reported about the intention of the CSTO delegation to arrive in Armenia to monitor the situation in this republic - on the border with Azerbaijan.