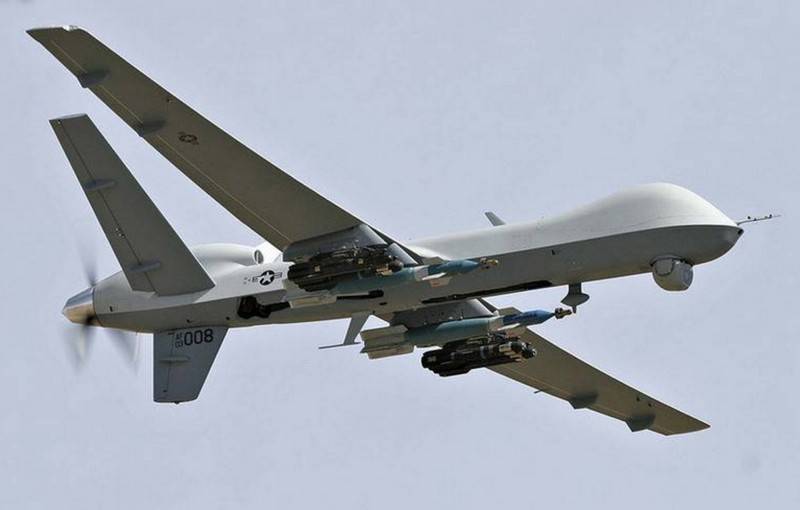 Taiwan is purchasing a batch of American MQ-9B SeaGuardian multifunctional drones, the contract was signed after an official US military delegation visited the Taiwan Air Force base. This was stated by MP from the Democratic Progressive Party of Taiwan Wang Ting-Yu.
In total, the Taiwan Air Force will receive four drones, the first of which should be delivered in 2025. They will be deployed at the Hualien air base of the county of the same name. The command of the Air Force of the Republic of China intends to use American drones to track the ships of the PLA Navy.
The potential delivery of several SeaGuardian long-range reconnaissance and strike drones to Taiwan was discussed back in 2020, at the same time the US State Department approved the delivery. However, two years passed before the conclusion of the contract, all this time the parties were trying to decide on weapons for the UAV. All four drones will cost Taiwan US$546,3 million. Whether weapons are included in this amount is not reported.
The MQ-9B SeaGuardian UAV is a marine version of the MQ-9B SkyGuardian drone, aka the Predator multipurpose unmanned complex. The MQ-9B medium-altitude drone was developed on the basis of the MQ-9 Reaper striker, its first flight took place at the end of 2016. The device is capable of flying at speeds up to 388 kilometers per hour and at an altitude of up to 14 thousand meters. The flight duration is up to 48 hours for a distance of over 11 thousand km.
The drones currently in service with the Taiwan Air Force have a range of only about 200 km, which does not suit the military leadership of the island.