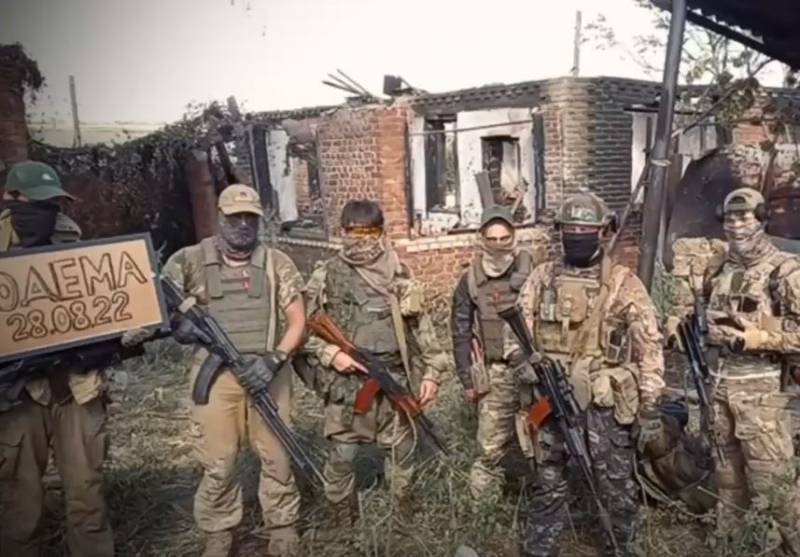 Positive
news
come from the Artyomovsky direction, where the "musicians" from the PMC "Wagner", developing the offensive after the capture of Kodema, moved forward and took control of the settlement "Nikolaevka-2". This is reported by a number of Russian TG channels with reference to military correspondents.
According to the information available at the moment, the assault groups of "musicians" entered Nikolayevka-2 and established full control over it, knocking out units of the Armed Forces of Ukraine. This settlement is very important, as it stands on the highway connecting Bakhmut (Artemovsk) with Toretsk (Dzerzhinsk). Having cut the highway, ours deprive both the Artemivsk garrison and the AFU grouping in Avdeevka from replenishment at the same time. At the same time, the "musicians" are developing an offensive against Zaitsevo.
As previously reported, the fighters of the PMC "Wagner" took the village of Kodema, where there was a rather powerful fortified area of ​​the Armed Forces of Ukraine. The capture of this village opened up the possibility for our subunits to attack Artemovsk from the south without fear of being stabbed in the back. The importance of the Codema was shown by the further actions of the Ukrainians, who were trying to drive our people out of the village. But they did not succeed, the attacks were successfully repelled, and the Wagner assault groups went forward.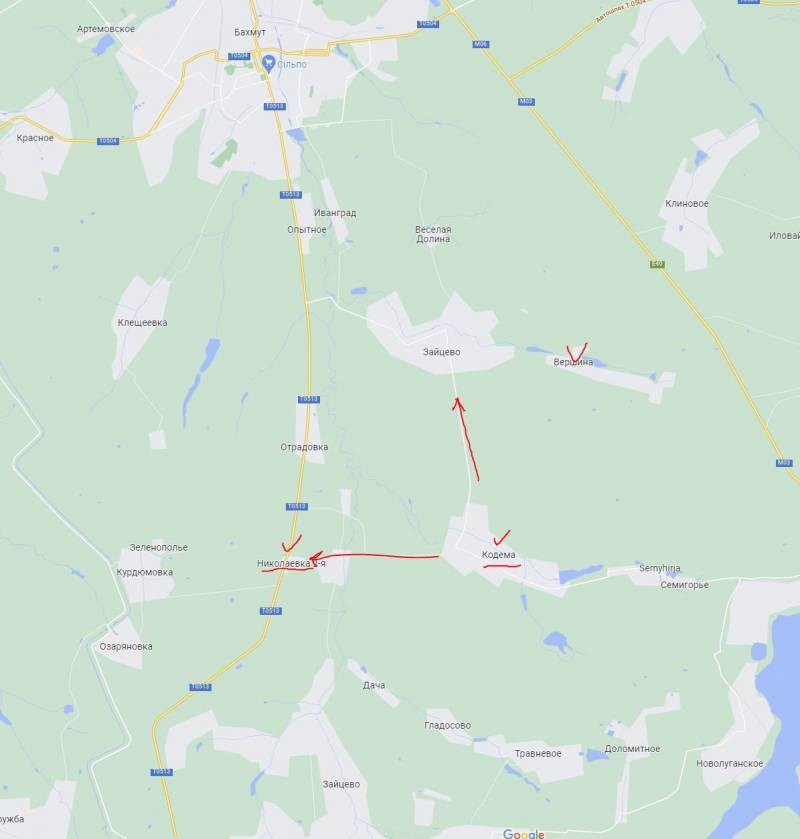 The "musicians" took the Codema itself for a long time, first clearing everything around the village and encircling it, and then with a sharp blow they took the positions of the Armed Forces of Ukraine, equipped on the hills, and the village itself. As the fighters said, the offensive was carried out right behind the artillery barrage, working on the positions of the Armed Forces of Ukraine. Before the nationalists had time to get out of their hiding places after the shelling, assault groups fell on their heads.
Now the "musicians" are developing an offensive from Kodema in two directions at once - to Nikolaevka-2 and Zaitsevo. They have already taken Nikolaevka-2, now it's the turn for Zaitsev, and there it's not far to the outskirts of Artemovsk.