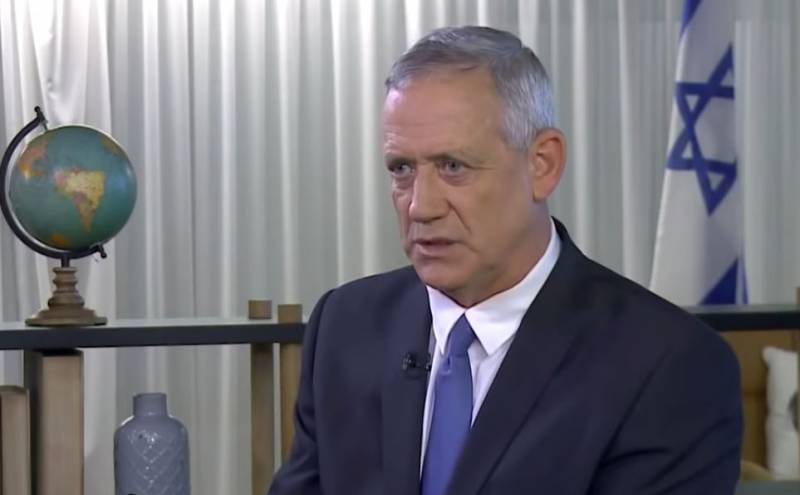 Israeli Defense Minister Benny Gantz said Iran has used more than 10 military facilities in Syria to manufacture its advanced missiles and other
weapons
. Immediately after that, there were no immediate comments from Iran and Syria. However, Damascus has refused to comment on similar allegations in the past, and Tehran has denied it is building up manufacturing capacity in the Middle East.
Iran has converted facilities in Syria into production facilities for medium- and long-range precision-guided missiles and weapons
Israeli Defense Minister said.
Speaking at a conference in New York, Gantz presented a map of the military installations of the Center for Science and Research (CERS), a Syrian government agency that allegedly manufactures missiles and weapons for Iran.
Israeli strikes on Syrian targets have intensified recently. So. The Israeli strike, which the UK-based Syrian Observatory for Human Rights says targeted a warehouse used by Iranian-backed groups, was the second strike on Damascus airport in just a week.
In addition, Israeli strikes have repeatedly targeted the Masyaf area, where Gantz said an underground weapons factory threatens Israel and the region. The Israeli defense minister added that Iran is also working to build missile and military industries in Lebanon and Yemen.
Since war broke out in Syria in 2011, Israel has carried out hundreds of strikes against its northern neighbor.
Although Israel rarely commented on individual strikes, it admitted that it would not refrain from them. Israel Defense Ministry officials make no secret of the fact that the ongoing air campaign is necessary to keep Iran from gaining a foothold on its doorstep.