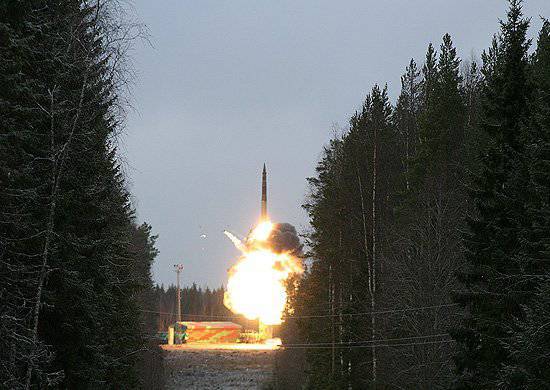 19 (20) October 2012 of the year from the Plesetsk cosmodrome at 13 hours 12 minutes Moscow time by joint combat crews of the Barnaul formation of the Strategic Missile Forces and the Aerospace Defense Forces launched an intercontinental ballistic missile RS-12MM combat training launch of the RS-XNUMXMM.
The launch objectives were to confirm the stability of the main flight-technical characteristics of missiles of this class during the service life extended to 24 years and to evaluate the possibility of extending them to 25 years.
The missile combat training unit struck a conventional target with high precision at the Kura test site on the Kamchatka Peninsula.
The Topol missile system forms the basis of a group of strategic missile forces. At the same time, it is distinguished by high survivability due to its maneuverability, secrecy and short time of preparing missiles for launch.
Strategic Rocket Forces, together with development companies, are tackling the task set by the President of Russia to maximize the technical potential of rocket complexes by extending their service time beyond the established warranty. Currently, the life of the complex has significantly exceeded the initial warranty period, which was 10 years.
Extending the service life of the Topol group of RK with minimal financial outlays allows for the systematic replacement of the decommissioned missiles with new-generation missiles without peak loads on the military budget.
The predicted assessment of the reliability and technical condition of the Topol RK indicates that it is in principle possible to extend its service life in the future.