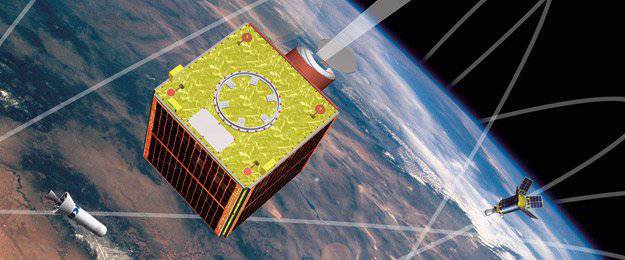 Readiness for the launch of the first Canadian military satellite into space was announced by Canadian Defense Minister Peter McKay. The device, which is given the name "Sapphire" (Sapphire), should be launched in December with the task, as the defense ministry pointed out, "to track orbital objects in order to prevent collisions between satellites or satellites with space debris."
"The information that Sapphire will transmit will enhance our ability to protect objects belonging to Canada and its allies, as well as our interests," said McKay, speaking in the laboratory of the Canadian Space Agency in Ottawa, ITAR-TASS reports.
Our government views this satellite as an important component of the defense of Canada and North America through the efforts of the Joint Aerospace Defense of North America (NORAD). "
The Canadian government allocated the leading domestic aerospace company MacDonald, Dettwiler and Associates Ltd. five years ago to create Sapphire. 66 million dollars.
A satellite with a length of 1 m and a mass of about 150 kg is expected to be launched using an Indian launch vehicle into a geopolar orbit of altitude 800 km.
The Canadian Ministry of Defense announced in May an agreement reached with the Pentagon on the establishment of "long-term partnerships aimed at monitoring the situation in space."
As emphasized in the then-widespread statement, information from Sapphire will be transferred to a single database of the space monitoring network managed by the US military, and thus Ottawa will contribute to "increasing the capacity for detecting and preventing satellite collisions with orbital debris ".
The Pentagon, in conjunction with NASA, tracks movements in near-Earth orbits in excess of 22 thousands of artificial objects larger than 10 cm, among which 1,1 thousands are active satellites.