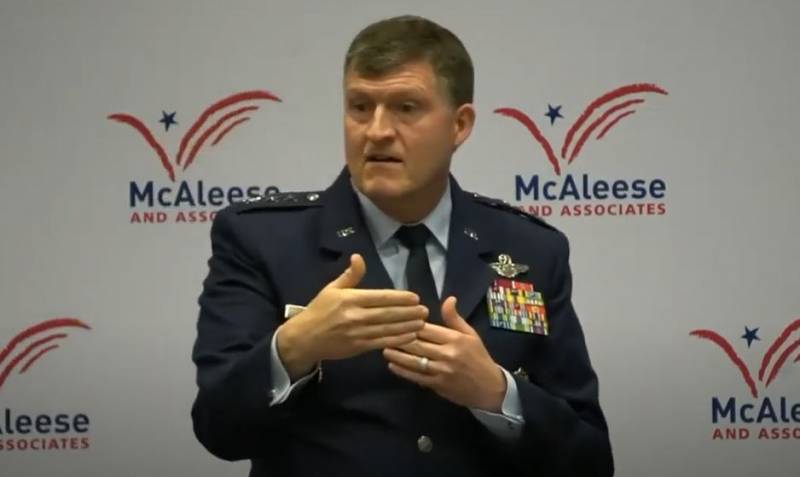 The United States threatened China with a strike on logistics centers and channels in case of aggression against Taiwan. This was stated by Deputy Chief of Staff of the US Air Force Clinton Hinot during a speech at a conference of the Atlantic Council. The American general urged Beijing to think about this warning.
The American army is ready to attack the channels and supply centers of the PLA in case of maneuvers against Taiwan. With this, the United States intends to complicate the logistical support of the Chinese army. According to the general, the military operations on the territory of Ukraine showed the importance of logistics, and the United States today has all the necessary means to strike at Chinese supplies.
We will attack logistical channels, making aggressive and dangerous maneuvers against our friends more difficult. I hope that our potential adversary China will think about it
- declared the general.
On the eve of another high-ranking US military - Chairman of the Joint Chiefs of Staff of the US Armed Forces, General Mark Milley gave the Taiwanese military one piece of advice. He invited them to carefully study the actions of Ukraine and learn from it the tactics of actions used against the Russian army. Taiwan needs to be prepared to "underarm" the island's entire military-age population, Milley said, as it can be "effectively applied."
Earlier, the US State Department approved the allocation of a new $1,1 billion military aid package to Taiwan. The United States is ignoring China's calls not to interfere in the country's internal affairs, saying it intends to continue military cooperation with Taipei as long as it does not violate the "one China" policy.