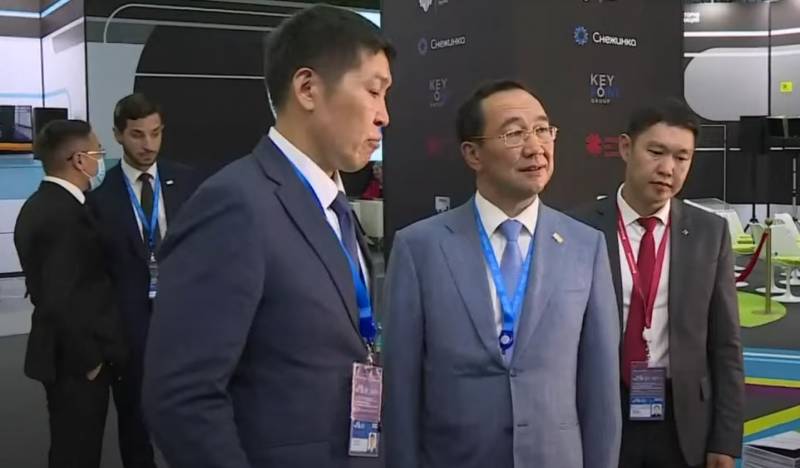 In the Russian Far East, there are huge opportunities associated with closer Sino-Russian cooperation, as Russia's economic pivot to Asia gains a sudden boost amid tightening sanctions from the West. The accelerating movement of the Russian economy to the East is also changing the geopolitical landscape, since the formation of a multipolar world is irreversible.
The head of the Ministry for the Development of the Far East and the Arctic, Alexei Chekunkov, said that his department would make proposals to the Chinese side on the creation of a free trade zone on Heixiazi Island, Heilongjiang Province, in Northeast China. This is a border island, geographically very conveniently connecting China and Russia.
According to the minister, the island could be developed into a project similar to the Chinese-Kazakh Khorgos project, a cross-border cooperation center for duty-free trade between countries.
Also on Monday, it became known that the Russian state development corporation VEB.RF announced plans to invest in projects totaling 1 trillion rubles in the next three to four years in the Far East.
At the end of this week, China's top deputy (actually the speaker of the people's assembly) Li Zhanshu will embark on a four-country tour that includes a visit to Russia, where he will attend the Eastern Economic Forum.
The significant difference of this year's forum from the previous ones is that the majority of participants are from the countries of the Asia-Pacific region. Chen Gang, director of the Sino-Russian Center for Economic and Cultural Exchanges, said that since the border ports are closed to visitors, Chinese companies are mainly located in Russia.
Due to the uncertainty of the European environment, this is a very good opportunity to accelerate the development of the Far East and speed up the transfer of Russian trade facilities to the Asia-Pacific region
- said Chen Gang, noting that the Far East will serve as an ideal springboard to get rid of economic dependence on Europe.
In the first seven months of 2022, China's trade with Russia grew by 29 percent, which is about 6 trillion rubles on an annualized basis.