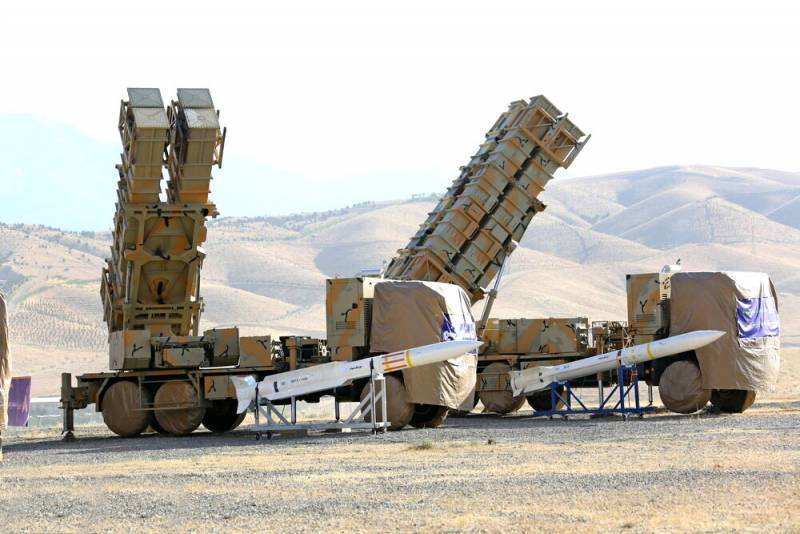 Iran is ready to repel a "possible foreign attack", all the country's air defense systems have been put on high alert. This was stated by Iranian Deputy Defense Minister General Mehdi Farhi.
According to the general, the Iranian armed forces deployed air defense / missile defense systems in 51 cities of the republic, creating an air defense shield capable of tracking and identifying threats from a potential enemy.
In turn, the commander of the Khatam al-Anbiya air defense base, Brigadier General Gader Rakhimzade, said that the country's integrated air defense network had reached the highest level of its readiness and combat power. The deployed systems are capable of protecting the airspace of the Islamic Republic of Iran.
Today, the country's air defense sector has made significant progress in the strategic, technical and technological fields, the result of this defense power is to ensure the country's security
- declared the general.
Despite the imposed sanctions and isolation for a rather long period, Iran managed to create a truly combat-ready air defense system capable of providing cover at all defense echelons. The anti-aircraft and radar systems in service with the Iranian army are for the most part developed by Iranian scientists and correspond to modern models. Iranian air defense is one of the strongest in the Middle East.
The power of the Iranian military has resonated around the world as Iran's air defense has the most advanced
weapon
. Iran is an independent and self-sufficient country with the latest technologies and equipment in the field of air defense.
Iranian Interior Minister Ahmad Vahidi said.
It should be noted that on August 31, Iran celebrated the National Day of Air Defense.