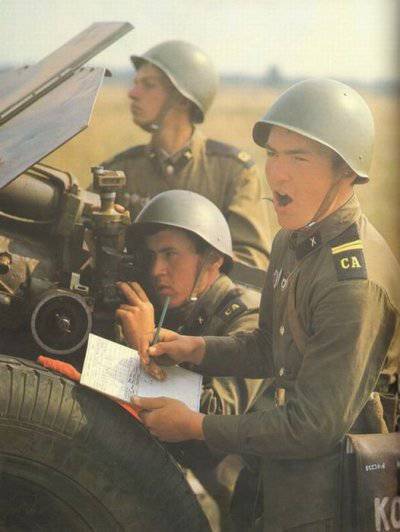 Once upon a time, when the words "gadget", "wikipedia", or "pin code" could have caused the desire to turn a finger at the temple; when over the phrases "blue car" or "blue puppy" no one has even thought to laugh; when, if they understood, it was for three that a country called the Soviet Union existed on the world map.
Even earlier, when the people were not yet aware of the fact that it was possible to stand in line for years for permission to purchase a new car; when the word "car" itself could be read except on newspaper sheets sold by boys for a few pennies; when even the big dignitaries did not use the blue flashing buckets in their carriages, there was another state that was called the Russian Empire.
It is human nature to indulge in nostalgia, but in
stories
States often have moments that can be called the time of mass nostalgia. In all likelihood, in our country of the pattern of time in which we now live, a tendency is manifested specifically towards the nostalgia of mass nature. Most of the population of our country, as shown by numerous sociological surveys, would like to turn back the clock and find themselves where it is impossible to be in reality. And if individual nostalgia most often concerns precisely the personal experiences of a person; experiences of a positive nature, the nostalgia is massive - this is a unique phenomenon. It may even be related to what a person, in principle, has no idea. This is a kind of sociological paradox, when the opinion of others suddenly becomes your own opinion, and you suddenly begin to understand that you would also like to live in a completely different time, well, or at least make sure that (nostalgic) time suddenly it has come not just into our life, but into the life of our entire state.
Mass nostalgia makes a person think about how well it was to live 30-40 years ago; how right everything was in our society a century and a half to that ... Stereotypes often lead us to try to include ourselves in that social process in which, for objective reasons, we were not even involved.
The man, which is quite characteristic of him by nature, is used to living, starting from comparisons. We literally compare everything that is now with what was yesterday, the day before yesterday, when we were not yet in this world. Some may prove themselves hoarse in their voices to themselves and to those around them that the Soviet time was much better than the time in which we live now. Others will be foaming at the mouth to say that modern life is a complete foolishness, whether it was before the Bolsheviks came to power ... And still others would say that if it were not for Nobel Prize winner Gorbachev, then we would have died in the outskirts of the universe, but all Soviet achievements are nothing compared to the achievements of democracy ...
Someone remembers with pleasure that in the days of his youth life was much better: one could get drunk on soda from a machine gun, by plunging a drilled coin into it, and then take it out carefully, one could be sure that the neighbor gets the same amount both you and this set the spirit of equality and internationalism; one could quietly go to relatives in Tbilisi or Lvov without even thinking about interethnic conflicts; it was possible to enroll in a technical school or institute and after their graduation guaranteed to get a job. In general, the trees were taller, the grass was naturally greener, and doctors and shop assistants were more caring and respectful ...
At the same time, the same people absolutely do not think that the current work allows them to have a car in the garage, which they bought without 10-year standing in line, to go annually on vacation to where they want, and not just to the country to weed the beds with cucumbers and eggplants. They do not think that, hiding behind different nicknames, they can calmly throw mud at the power, neighbor, boss, any interlocutor, and at the same time calmly declare that the Internet is a real cesspool that corrupts modern children and teenagers. The same person does not think about what comes to the store and has the opportunity to choose sausage either for 70 rubles per kilo with a complete lack of meat products, or for 700 rubles with their full presence ... He, looking out the window at the Communists marching 7 in November with the red ones with banners, frowning in disgust and declares, well, is it the Communists? "It was the communists under Brezhnev or Khrushchev, but now it's like that — just a rag-tag
Maybe someone has a desire to condemn such a person, but in fact, this person sits in each of us. It breaks out when we see total injustice around us, when the tentacles of corruption do not allow us to get what we are supposed to do according to the law. He is the very thing, pardon the pathos, the "alter ego", sitting deep, deep, and becoming active only when we begin to feel with all the fibers of our soul that problems are being pressed with incredible force.
At this very moment we are building the usual psychological defense, declaring to ourselves that it is not us who are, this time is. We are, they say, still hoo, but the time is now - ah-ah-ah ... And at that very moment that very nostalgia begins, which is a kind of religion of salvation for each of us. Someone decides that now with the tsar-father there would be no such lawlessness, that Stalin would be in his post now, they would (a kind of collective image "they") dance with us, Leonid Ilyich would return for a couple of days and all our problems would be gone.
And after all, each of us perfectly understands that neither the king-father, nor Stalin, nor Brezhnev, nor the superhero from American comics, nor anyone else can solve our problems. But we are persecuting this thought from ourselves, trying to convince our inner "I" and all others that this is not so. We are waiting for the support of like-minded people who will also say: after all, correctly you, my friend, say: we need a collective image of the rulers of the past, who will appear in the form of the main savior of both ourselves and the whole of Russia. A sort of symbiosis of the rigidity of Ivan the Terrible, the focus on Europe of Peter the Great, the reformism of Alexander II, the pragmatism of Alexander III, the determination of Stalin, the political calm of Brezhnev, and more, more ... That would be such a person on the ballot, we would vote for him, and so - go to the polls, just spend time ... They say there will be such a person on the list for election - and we will be happy: and 7 ice cream kopecks, and Suvorov hikes through the Alps, and free thinking, and no queues, and their high-quality products instead of Chinese nd stuff, and, of course, equal to the fraternity. People will leave the doors open and not be afraid that someone will take their valuables, our army will again become invincible and legendary, and the nation will be the most reading (and not just SMS) in the world.
We understand that this is naive, and that the life of an entire country cannot be reversed, but in this we differ in mentality from Western "partners". We have a childish, naive retro-dream, which sometimes allows us to rethink personal and social values ​​and to take a fresh look at ourselves and our role in the life of a large country. Let these retro-dreams come true and do not materialize, but they give us life energy, which is not clear to most other nations, the energy that has allowed millions of people of different nationalities to unite around a single rod.